All Aboard
Typically, students find themselves sitting in classrooms listening to the teacher's lecture; Mrs. Bevacqua's dual-credit U.S. History classes got a chance for a hands-on experience on May 24. 
"I learned a lot of new things by attending the field trip. I found it fascinating that we had a naval base so close to home. It brought everything we learned in class to life in a way," Lakeland High School junior Liam Bradford said. 
I had a lot of fun teaching the tour guide about the different trees, Bradford added. 
Field trips provide a hands-on experience for students. It allows them to visualize and gives them a break from the classroom. 
"I believe field trips are great. I think going to Farragut State Park gave them a great visual, and it brought history to life," Colleen Bevacqua said. 
You get to see firsthand a military training base located in North Idaho. During the second world war, there were thousands of U.S. soldiers training there, and many people did not realize they were standing on an essential piece of our country's history. 
"What stuck out to me most was learning about how a man who would steal watches thought he would get sent home. Instead, they sent him to a secluded area for him to learn his lesson," LHS junior Hannah Burnham said. 
I really like how they provided a whole room for the women. It gave a really good picture of the roles of women and how they impacted America, Burnham added. 
"I really enjoyed the field trip. I got to learn about American history and nature, along with the history of nature. The tour guide explained how the glaciers helped form this land, and I thought that was really cool," LHS junior Oliver Everett said. 
The tour had a good mixture of fun and education. I would recommend this field trip, Bradford said. 
"It was really nice to be able to attend this field trip because while Bevac does a really good job of teaching us, it kind of gave us a chance to see it in real life and get a chance to dive deeper into topics we didn't have time for," LHS junior Brianna Ames said. 
I do wish we would have gone in smaller groups so that we could have obtained even more information, Ames added. 
"It was so crazy to think about how many people got drafted into the war, especially at such a young age. They were literally our age," Caroline Gallus said. 
Seeing all of the cells and the soldiers' living conditions was really interesting, LHS junior Lila Kiefer said.  
Many students who took part in the field trip wished they were able to stay longer simply because they were enjoying their time there. 
"I wish we had learned more about how the area was used and how the lake was beneficial to the base, along with why they chose this location," Kiefer said. 
I think learning about the base and how it was used for war and how it was located near us was beneficial for the class, Everett said. 
"I would not have gone on my own time; I did not even know that this was here, so it was really cool we got to do a field trip on it; I recommend going there, especially if you are learning about World War II," Gallus said. 
It was really cool seeing all of the models. It gave a really good example and visual of what we learned in class, Kiefer added. 
"I do want to go back on my own time just to be able to see the museum on its own because we were kind of rushed," Everett added.  
I think this was beneficial for students that are learning about World War II, Bradford added. 
"I would absolutely take future students here again. I hope that they are taking things out of this and learning about our history because it is very important," Bevacqua said. 
Field trips give students a chance to escape the classroom and lectures. It gives them a change and a hands-on experience. 
Leave a Comment
About the Contributor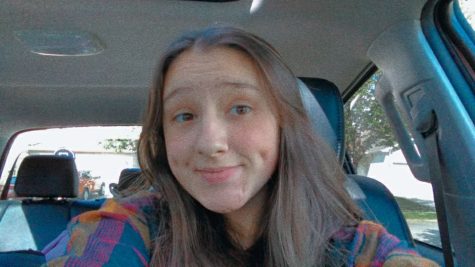 Florence Bruns, News Writer
5/4 people admit they are bad at fractions