New Outlook for Golf
The Lakeland High School Golf program is growing and making significant changes. Rick Anderson, coaching for 12 years, has stepped down as head coach. Anderson has been coaching for a long time and thought it was time for someone else to step in. 
Teacher Colleen Hall and Brian Williams will take over the LHS golf team. Staff and players are excited to see how the golf program will grow and change with a new coaching staff. 
Coach Hall was eager to get the job when she first showed the head coaching job was available after Coach Anderson decided his time was up with the LHS golf program. 
Hall applied since her desire for years has been to be a golf coach. She volunteered with the golf program in the 1999-2000 school year. Hall volunteered at some practices and took the team to several tournaments. 
This will be Hall's first time ever coaching a golf team. She has been playing the sport for as long as she can remember. 
She is very excited to be able to coach a sport she feels so passionate about. 
Having golf available for high school students is a fantastic opportunity to learn a sport that will stick with people for the rest of their life.
 "Doing so gives students a great advantage as you move forward and try to fit fitness and sports into your life," Hall said.  
Players of the golf team are very excited about the new coaching staff and how things are going to unfold for the LHS Hawks this golf season. By being a positive and uplifting person, she gives players a reason to believe that she will do nothing but good things for them.
Junior Tristan Chamness, a golfer for the Hawks, explains that he is excited to see what the season brings the team. 
Chamness loved having Anderson as a coach because players like to change from what they are used to. He thinks the team will significantly improve with Coach Hall as head coach. Chamness is looking forward to having a great golf season playing for Coach Hall. 
Coach Hall is very excited about golf season this year. Getting new coaches is always exciting to players, but they will always remember the time and effort their past coaches did for them and the team, in all hopes that golf has its best season yet with Coach Hall. 
View Comments (1)
About the Contributor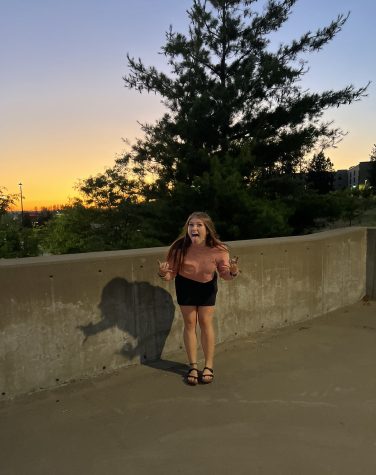 Zoee Young, Independent Writer
"I think about food literally all day everyday. It's a thing"- Taylor Swift