Running Into the New Season
The school year is coming to an end. That also means that fall sports will start their summer practices and workouts. 
Cross Country is a less populated sport that needs to be recognized. Shannon Hall and Shannon Mattila coach the Lakeland High School cross-country team. 
Previous runners are excited about their upcoming season and all the new accomplishments they will make this year. 
Incoming sophomore Charlie Matila is stoked about his cross-country season. He explains that the Missoula trip that the team goes on every year is something he is more excited about. Mattilas' goal this year is to make it to the state meet. He finds the coaches remarkably motivating, expectantly, with his mom as his coach. 
" My mom is one of the best motivators in my life, and I am excited to have another season with her," he said. 
Students who have never run cross country believe it is a lame sport and nothing comes from it. That is simply not true. The cross country team quickly feels like a family, and the sport teaches runners to build their mental toughness.
Soon-to-be senior Jordan Bucaroff is deciding whether or not he should run cross country. He explains there is not too much to be excited about because he is not a big runner, but "sometimes a jog just has to be done." Bucaroff explains that he will one hundred percent be there for his team if they need him, and with running, he keeps the mentality that it will eventually be over at some point. 
Ms. Hall and Mrs. Mattila will be doing summer practices. Summer workouts start on Monday, June 5th. The team will run after school from 2:30-3:30 PM that week. The following week, June 12-16, the team will run daily from 8:00-9:00 AM. "For each practice, we will meet on the LHS track. For the remainder of the summer, we will contact athletes via Remind to let them know which days we will run each week," Ms. Hall said. 
Running is a challenging sport, and it might only be for some, but if students are willing to put in the work and go out for a run, then it can be done. It all matters on how hard athletes are willing to push, and they will receive what they put in.
Leave a Comment
About the Contributor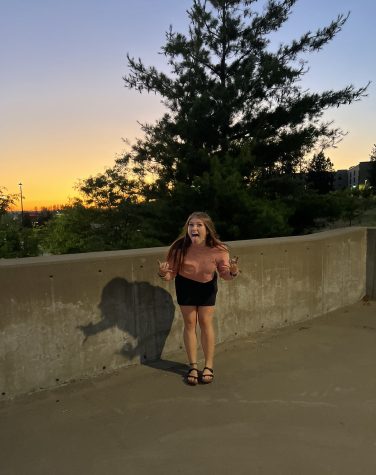 Zoee Young, Independent Writer
"I think about food literally all day everyday. It's a thing"- Taylor Swift