Anything You Can Do…
Whoever said that girls can not play a guy's sport is wrong. On June 1, Lakeland High School will have its annual Powder Puff game at 6 o'clock. 
For those who do not know what Powder Puff is, it is where the LHS football boys do their best to coach the girls that more likely to have never played football. 
The teams are divided into my freshman-senior girls and sophomore-junior girls. Coaching is the same. Both teams are determined to win and have already started practicing for the game that's coming up in two weeks. 
The girls that played last year are very excited to come to play this year with new teams and have a chance to have a fun competition with their classmates. 
Senior Piper Reilly participated in the 2022 Powder Puff game. She is excited to play and show the juniors and sophomores who is the better team. 
Reilly explains that she had the best time playing last year, and it was even more fun to get coached by football boys in her grade. This event is fun to get out in the nice weather and play football with the girls.
 "We will kill the sophomore and junior teams this year," Reilly said.  
Junior Ella Haug says her experience last year was intense, but her team lost. She adds that the junior and sophomore teams will be winning this year. 
Haug explains that while playing football, she felt adamant that girls can do anything that guys could do. 
"To be honest, we had no idea what we were doing half the time, but at least he had fun," Haug said.  
Haug and Reilly were on the same team last year, now they are forced to do the typical sports trash talk, and only one team will walk away with the win. 
Senior Jameson Elliott will be coaching the Senior and Freshman teams this year and is excited to see what his team can do. 
Elliott explains that his coaching experience last year was great, but his team did end up losing. He found enjoyment in teaching girls football that has never played before. 
He is excited to coach his new team this year and practice the plays and drills that must be taught before the big game. 
When it comes to sports, especially football, guys tend to take it very seriously. When girls sign up to play Powder Puff, they are all looking for a good time with the girls.
 Elliott says that it was easy to coach girls, but It takes more explaining and passion for them to understand completely. 
Reilly says that she sometimes can get frustrated with the boys when they use words that she or any of the other girls do not understand. 
Haug adds that guys must understand that girls will not walk out on that field and get drafted to the NFL, so they can not expect us to be as good as they are. 
All grades are excited to come out and watch this game between the girls. 
Both teams are very confident that they will win, but are is only one winner. Students will see who the real champs are. 
Leave a Comment
About the Contributor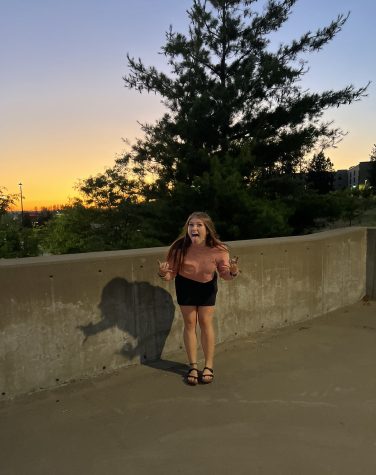 Zoee Young, Independent Writer
"I think about food literally all day everyday. It's a thing"- Taylor Swift