Lakeland Passes Levy
Lakeland Joint School District 272 successfully passed a $9.5 million-per-year supplemental levy on May 16.
The final outcome was decided by 810 votes with 54.23 percent of voters in favor.
There were significantly more voters this year than years' past with nearly 10,000 voters. This was almost double since the last levy vote. 
Levy funding is used to support school SRO, KTEC, sports, technology and much more at LJSD272.
Earlier this year, the levy was rejected by voters. In March, 52.47 percent of voters voted no against 47.53 percent voting yes.
Couer d'Alene school district did not have such a close vote. The levy passed with 63.47 percent voting yes against 36.53 percent voting no.
Many teachers, athletes, and other members of LJSD and CDASD were anxiously awaiting the results of this levy due to the amount of funding it provides for the district.
First-year teacher Dr. John Rockett feels that the levy is crucial to student success.
 "The levy is important because it provides funds for a multitude of school-related activities, such as sports and electives, transportation, and school staff," Rockett said. "It benefits the community by encouraging students to remain in school. It's because of the things they enjoy doing that they come to school."
The community members raised awareness for the levy voting. During the vote, LJSD staff members, students and other community members were scattered around Rathdrum, holding signs and encouraging people to vote.
The results of both of these levies and the voting early on in the year means that Post Falls School District, CDASD, and LJSD all will be granted supplementary funding.
Leave a Comment
About the Contributor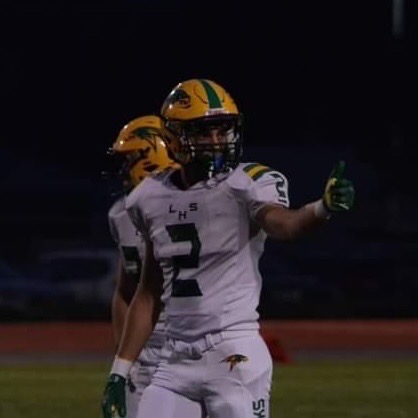 Ezra Benson, Sports Writer
Varsity Football and Track player. I like to ride dirt bikes, hunt, and fish.