A Look Ahead at Hawks Baseball
It is no secret that the 2023 baseball season ended in disappointing fashion as the Lakeland Hawks fell short of their goal of reaching state for the third consecutive season. In the past three seasons, Lakeland has a combined record of 11-57. This streak of underperforming teams has shifted the focus away from the future and made it feel as if every game this season was life or death. However, the future of Hawks baseball appears to be very bright. 
This team was out of the ordinary for a varsity squad, given that there was only one senior who received consistent playing time. There were three freshmen and two sophomores in the everyday lineup. Although the team finished 4-19 and last place in the 4A IEL, the underclassmen now have a season of varsity baseball under their belts moving into next season. 
Lakeland High School senior and team leader, Blaze Day, said, "This young team has a promising future. Our underclassmen played extremely well at the end of the season for how young they are." Day also mentioned that his favorite moment of his senior season was watching freshman phenom Jace Taylor rip a base knock in his first at-bat of high school baseball. 
Out of the various underclassmen on the roster, Jace Taylor and Tadhg Ellwood were the most significant contributors. 
Ellwood felt bittersweet about the season ending, saying, "I think we improved as a team and kept a strong brotherhood. We know we could have performed better, but there's always next year. My favorite moment of the season was telling scary stories on the bus ride back from Moscow."
Both of them were top four on the team in batting average. Taylor hit .348 with nine stolen bases and the second-most hits on the team. Ellwood hit .312 with six runs batted in.
"I feel I did the best I could this season. There were times when the defense let me down or when I struggled at the plate, but I performed to the best of my ability," Tadhg Ellwood said. "I threw a lot more innings than everyone else, and I felt that I had a responsibility to keep my arm healthy and show up for my team. I knew that when it came to game time, there was a pretty good chance that I would be starting on the mound." 
Taylor started each game in the middle infield as a freshman. Ellwood and Taylor led the team in pitching appearances, earned run average, and strikeouts. Ellwood led all of 4A with 41.2 innings pitched and 36 strikeouts. Nobody else on the Hawks pitched more than 20 innings or had more than 18 strikeouts. 
"I had a successful first year. Seeing higher-level pitching all year is going to help me to improve moving forward," Taylor said. "I was one of the better players in 4A and competed with the higher-level teams. Blaze is a guy I look up to, and he absolutely deserved the league MVP award."
Blaze Day led the team with a ridiculous .541 on-base percentage. Taylor and the Ellwood brothers followed behind him with on-base percentages north of .430. Day posted a .645 slugging percentage with a team-leading .417 batting average. He also had 16 stolen bases and eight extra-base hits, including three triples. 
Day has wrapped up his final season of Hawks baseball and will be playing at George Fox University next year. He referred to his first varsity home run in Boise during his junior year as his finest moment as a Hawk. Despite not making state during his time at Lakeland, Day enjoyed his time thoroughly, specifically the Boise trips. 
"I feel like this year's team felt like a brotherhood and got along a lot better than past teams. Not letting others define how you play is important in baseball," Day said. 
Raiston Ellwood led the team with 24 hits. 
Referring to the team's future, Taylor said, "Our JV team played well, and we have the potential to win districts in the upcoming years. Walking off against Moscow was our best moment on the field because it got us in the win column." 
Leave a Comment
About the Contributor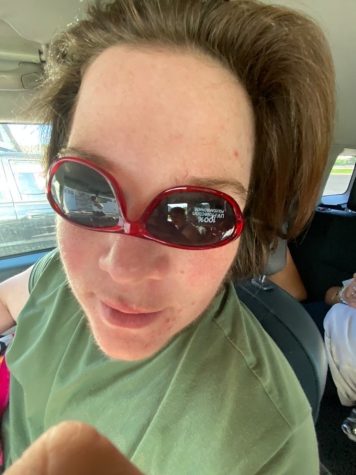 Liam Bradford, Editor-in-chief
Live. Laugh. Love. Authority