What's Next: Michael Laird
Congratulations! You have graduated from high school!
But now what?
What do you do next?
Michael Laird, a senior at Lakeland High School, finds himself asking these questions as the end of his senior year approaches.
When deciding what would be the best fit for him, Laird decided he would not go to college but instead join an apprenticeship. 
After graduation, Laird will start an electrical apprenticeship where he hopefully will be able to find a job he loves. 
Laird is not sure what specific job he will be going into, but he knows an apprenticeship will set him on the right path. 
Although Laird is grateful for his time at LHS, graduation could not come sooner for him. 
He is excited to start life on his own and see the path it takes him. 
Although Laird is excited to leave high school, he feels like he has learned many valuable lessons. 
Laird will take these traits with him into real life, and hopefully, they will help him become successful. 
"I have learned a lot of self-respect and motivation from school," Laird said. 
He has also made so many memories at LHS that he will remember forever. 
Laird remembers a specific time when one of his friends caught on fire. The simple memory of his friend still makes Laird chuckle today. 
While attending LHS, Laird has also learned that not everyone can get along. 
Even though Laird is especially kind to everyone he meets, he will not put up with a negative burden.
"I don't take anyone's bull-crap," Laird said. 
He believes it is important to stand up for yourself so you are aware of the person you are and want to be. 
Although Laird is fuming with excitement to leave high school, there are some fears that have crossed his mind. 
Having high school creates a schedule but also a security blanket from real-life scenarios. 
Once Laird graduates, he will have to go off on his own.
"Life in general and managing money is scary," Laird said. "I am scared, but overall, super excited to move on." 
While at LHS, Laird has made many friends who he has become quite close with. 
Hunter Porter, a senior at LHS, has been friends with Laird since sixth grade. 
The two of them have been friends since sixth grade and have made many memories together. 
They love doing things together that cause a ruckus and are slightly chaotic, but it is always fun. 
"We've been through a lot and just had fun," Porter said. 
Leave a Comment
About the Contributor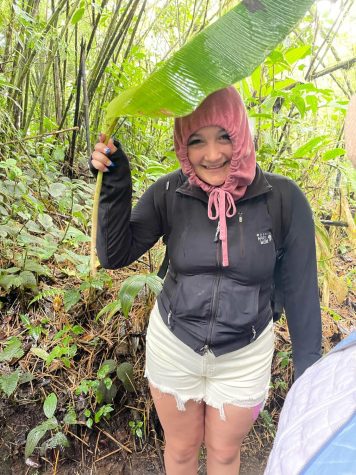 Samantha Fuller, News Editor
Goodest writer in the class...