What's Next: Maylin Knoblich
"Don't put gum under your desk," Maylin Knoblich said. 
Knoblich has learned a lot while at Lakeland High School. 
He feels like he has gained many core memories and skills he has gained throughout the past four years.
He has thoroughly enjoyed his time at LHS, but he is also ready for a new start. 
After graduation, Knoblich will be attending North Idaho College (NIC), where he will be studying to become an IT. 
While attending NIC, Knoblich plans to continue working his job at McDonald's. 
Attending LHS has been quite an experience for Knoblich. Once he entered high school, he was no longer friends with his old ones. 
Being in the high school gave him an opportunity to meet new people and find new friendships. 
"School really helped me come out of my shell and meet new people, which helped me get a bunch of new friends," Knoblich said. 
Knoblich does have some worries that life after high school will be challenging due to financial issues.  
Knoblich has always had the financial security of savings, but being able to afford somewhere to live can be tricky. 
He is unsure what he wants his future to look like, but he knows he wants a stable home. 
"I need a garage to park the Mustang in," Knoblich said. 
While at LHS, Knoblich has had many classes that have deeply impacted him. 
Although not every class can be a ton of fun, Knoblich made the best out of every circumstance. 
He keeps a lifted spirit and has a sarcastic humor with open arms to anyone. 
Knoblich is a big believer in treating people how you want to be treated. If you are negative, he will give the same energy back; If you are kind, then you will be treated with kindness. 
Everett Keltz has been friends with Knoblich for the past few years. 
The friendship started over a conversation about shoes, which soon sprouted into a deep friendship. 
Keltz is proud of Knoblich and feels inspired by him. 
"He is my most accomplished friend," Keltz said. "He is the mature one with all the plans. He has all these visions and grand plans."
Both of them will still be living in close vicinity to each other, so they will keep in touch. 
They plan to still hang out after high school and keep a close friendship. 
Leave a Comment
About the Contributor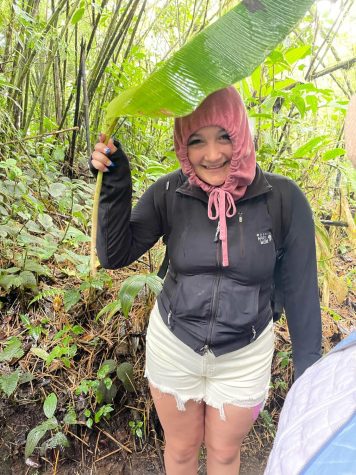 Samantha Fuller, News Editor
Goodest writer in the class...