Role Players in Sports
On the basketball court, there are only five players on the court. On the baseball field, there are nine players in the field. To fill a varsity team, coaches carry many more players than can play at one time due to potential injuries or anything that might come up. 
In this typical team build, players want to get a certain amount of playing time. How players respond to the lack of playing time gives coaches a good idea of who wants it the most and is willing to work for it. 
There is no point in trying to sugarcoat that some athletes are not the best at the sport they are trying to play. Therefore, they may need more playing time. 
Lakeland High School baseball player Reilly Saxe understands that if a player is good, they play. Saxe plays second base for the Hawks varsity team. He does not play as much as he would like, but to manage his time spent in the dugout, he spits a lot of seeds and helps coaches with the scorebook. Saxe does not feel upset about playing all the time because he knows he is not the best second baseman on the team. He said, "I know that I do not deserve to be playing in the field, but sometimes I do get upset." 
The hardest thing for young students who want to pursue a sport is not getting the playing time they want. But how do they respond to the lack of playing time? 
Saxe explains that baseball is not his sport. He needs to prove in practice that he should be out there playing. 
Another LHS baseball player, Cole Davis, said he pushes himself to the limit and ensures his coaches are watching. He also has a lot of potential as a pitcher.
Aiden Rothrock was a senior guard for the LHS baseball team. When Rothrock is on the bench, he is encouraging and the group's hype man. He always brought up his teammates and pushed them to do their absolute best. With him sitting a lot, he explains that no one wants to sit on the bench. He wanted to play, but coaches will always have their thoughts and decide who should be where. Rothrock took the hype man role and ran with it all season. 
Not playing should not be something to quit a sport over. It should light a fire to push players harder than ever to get where they want to be—but being an encouraging teammate is not the end of the world because every team needs a heart. 
Leave a Comment
About the Contributor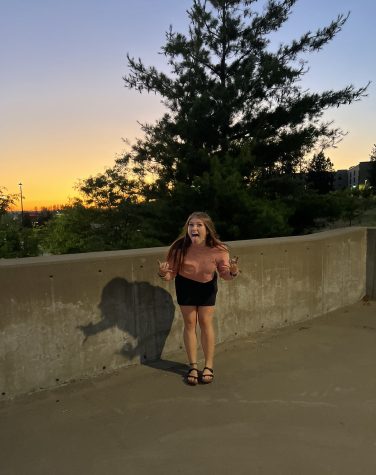 Zoee Young, Independent Writer
"I think about food literally all day everyday. It's a thing"- Taylor Swift