'I Worked Hard'
Koehn Tunnel has been in the Lakeland District for six years now. In 2016, he moved from Washington. His friends say he is very fun to hang out with, and he can always see what is coming ahead.
Q: What are some of your hobbies?
A: "I like working. I play baseball in my spare time with my brother and, of course, hang out with my friends."
Q: What do you do for your job?
A: "I work at Machinery Northwest where I pressure wash and help mechanics. It's actually pretty cool because they help train me, and it's kind of like an apprenticeship."
Q: What are your plans for the future? Do you plan on going to College?
A: "Well, obviously graduate and from there, either go into the workforce or go to a mechanic school. I have not really decided if I want to go to diesel mechanics or HVAC."
Q: How do you feel about your senior year approaching?
A: "I cannot wait to graduate; the sooner I get out of here, the sooner I can make money and just live my life."
Q: What class has brought you the most memories?
A: "Definitely shop class; we get to build crazy things. The environment is a lot of fun, and it's nice getting to work with the people in the class."
Q: What is the scariest thing you have experienced?
A: "I would have to say getting stranded on the mountain when my 4-wheeler died. I was by myself at night with no cell reception. I ended up walking down the mountain to the point that I could call my parents, and the next day we went back and got the 4-wheeler."
Q: What should the color teal taste like? Why?
A: "I would have to say grape and apple put together. Well, weird question, weird answer."
Q: What is your dance when nobody is watching song?
A: "'Staying Alive,' it has a fun beat and gets your head bopping."
Q: What makes you 'you'?
A: "Probably my mullet; I think it stands out because I have the curliest one in the school. My friends persuaded me to get one, and now I have had it for around three years."
Q: How long have you lived in Idaho?
A: "I have lived in Idaho for seven years; we moved in 2016 from Washington. I definitely like it more in Idaho, but I would like to go to visit my old friends occasionally.
Q: What is your biggest accomplishment?
A: "Probably buying my truck. I have always wanted to have a truck and I worked all summer to earn all the money to buy it."
Leave a Comment
About the Contributor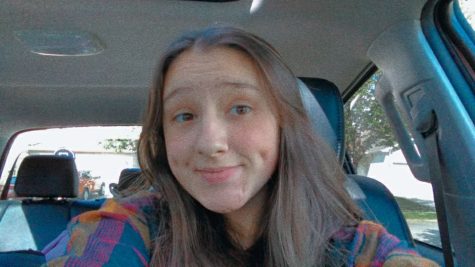 Florence Bruns, News Writer
5/4 people admit they are bad at fractions