Who do you Appreciate?
Teachers do so much for their students, and though it may not seem like it sometimes, they always just want to do what is best for their students. 
Teachers are a huge part of who students grow to be.
Evan Hensyel says that the teacher he appreciates the most is Beth Letzig, his English teacher. He admires her because she always ensures he is caught up on all of his work and helps him to achieve his fullest potential. 
"I appreciate Mrs. Letzig the most because she is very helpful and always is there to make sure I do great," Hensyel said. "Having a teacher that I know wants me to succeed makes me feel good."
Students bonding with teachers is a great way for them to know when something is wrong. That way, one has someone they can trust and go to.
Mason Hensley says he most appreciates Mike Dunn, his English teacher and former baseball coach. He feels that having him as his baseball coach made him feel very comfortable with him.
"Mr. Dunn is a teacher that I really appreciate because he was my former baseball coach and taught me so much," Hensley said. "I am happy that he is my English teacher because even though nobody talks, he has a personality that just brings fun and positive energy."
When students describe their teachers, you might think they would have negative things to say, but Hensyel quickly says that Letzig is intelligent, funny, and helpful.
"She always laughs at my jokes and makes me feel good about myself," said Hensyel. 
Hensley thought more of Dunn as a jokester. "When I think of Dunn, I think that he is more outgoing and funny," he said.
Teachers do so much for their students, encouraging them to do better and helping them strive for greatness.
Speech teacher Colleen Hall has impacted her students by helping them do better and making them look forward to class.
"Mrs. Hall has left an impact on me because she treats us like friends but knows where to draw the line," Woods said. "She makes me feel like I can always do my best. I do not ever feel discouraged by her."
After seeing how much teachers do for you by giving you opportunities to grow, all students should celebrate them on May 8-12.
Leave a Comment
About the Contributor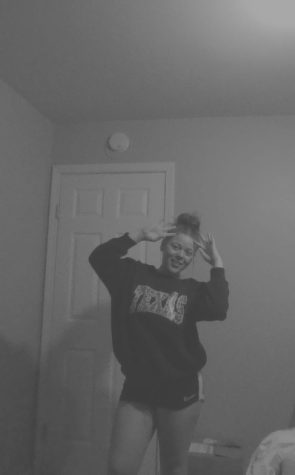 Johnnay Williams, News Writer


We have tomorrows for a reason