What's Next: Melia Blackwell
"I've learned a lot of things that will be helpful for my future and where I am headed," Melia Blackwell said. 
As her high school journey comes to an end, she is using the little bit of time left to just soak it all in. 
While attending Lakeland High School, Blackwell has learned many life skills. One of these includes that nobody is the same and to never judge someone for who they are. 
"You have to accept your surroundings and know that you don't know what other people are going through," Blackwell said. 
After high school, Blackwell has many goals and plans. 
Her first step is to do online college in order to become a veterinarian assistant. 
She plans to work as a technician. 
However, in the next four or five years, Blackwell plans to take a huge leap in her life. 
Blackwell plans to move to Italy with her aunt and uncle. 
From here, she plans to travel all around and experience life outside of her normal. 
While she has many goals and aspirations, she does have doubts. 
"I am very nervous about making sure I have enough money to survive," Blackwell said. "I am terrible with managing my money, so I just hope I will be able to be smart about it." 
Blackwell is known to be a very funny and uplifting person. 
Throughout her time at LHS, Blackwell has met many teachers that she has grown very fond of. 
She mentions that some of her favorite teachers have been Michael Dunn and Rick Anderson, and they have deeply impacted her. 
There are also students at LHS who have been deeply influenced by Blackwell and the type of person she is. 
Senior Owen Rose has been friends with Blackwell for quite some time, and she has truly affected his life. 
"Melia is just a great friend and person to be around," Rose said."Whenever I am down or not in a good mood, I can always count on her to make me laugh or feel better." 
Rose also expresses that Blackwell is never quick to judge someone, and she is always willing to hear them out. 
Many students are touched by Blackwell and are truly grateful for her. 
"I hope to keep in contact with her; we will probably just talk through Snapchat," Rose said. 
Leave a Comment
About the Contributor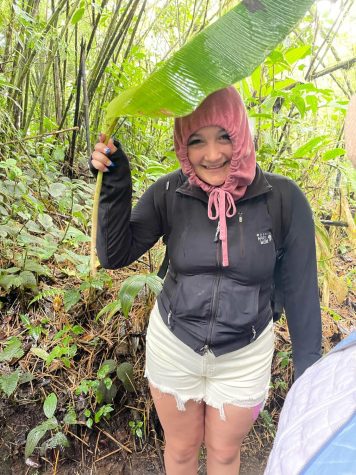 Samantha Fuller, News Editor
Goodest writer in the class...