Not This Year
And the winner of Mr. LHS is… No one.
The May 23 Mr. LHS has been canceled because not enough people signed up.
This year, the show had some rules put in it and one of them was that the boys would not be able to take off their shirts. 
This was kind of upsetting for some of the boys and resulted in them not doing it.
Thomas Calder, the 2022's winner, said that he was not doing it because he had already won but was excited to judge.
"When I heard that I could not take off my shirt, I decided that I did not want to do it but that it would be fun to judge," Calder said. "It is sad that it is canceled, but hopefully, the rules change for next year, so more kids will sign up."
Some of the guys did not want to do it since their friends were not doing it.
John Cornish decided that he would not be doing Mr.LHS when he heard that his friends would not be doing it.
"When Thomas and Terry told me that they were not doing it, I was like, yeah, I'm not going to do it," Cornish said. 
Some of the students who did not do it last year thought about doing it but then decided that they did not want to do it when there were rules put down and when their friends did not do it.
Chase Burcham thought that he might do it but then backed out.
"I did not want to do it because it did not seem fun after none of my friends did it, and when I found out that they were not, there was no desire really," Burcham said.
Having Mr. LHS canceled broke some students' hearts.
A lot of students were looking forward to seeing this year's group of contestants compete in Mr. LHS. When they found out, they were sad about it.
Brook Caparco went to Mr. LHS last year and had the time of her life. She was sad when it was canceled because she was really looking forward to seeing this year's senior class do what they did last year, but ten times better.
"I am more sad that this was the seniors last year, and we are not going to be able to see them do this again," Caparco said. "But I am really looking forward to next year."
Leave a Comment
About the Contributor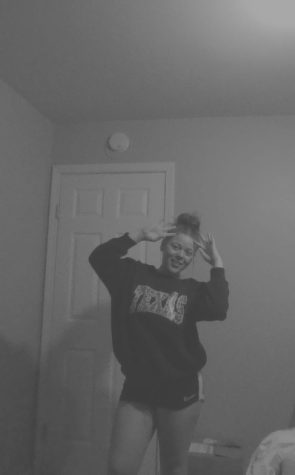 Johnnay Williams, News Writer


We have tomorrows for a reason