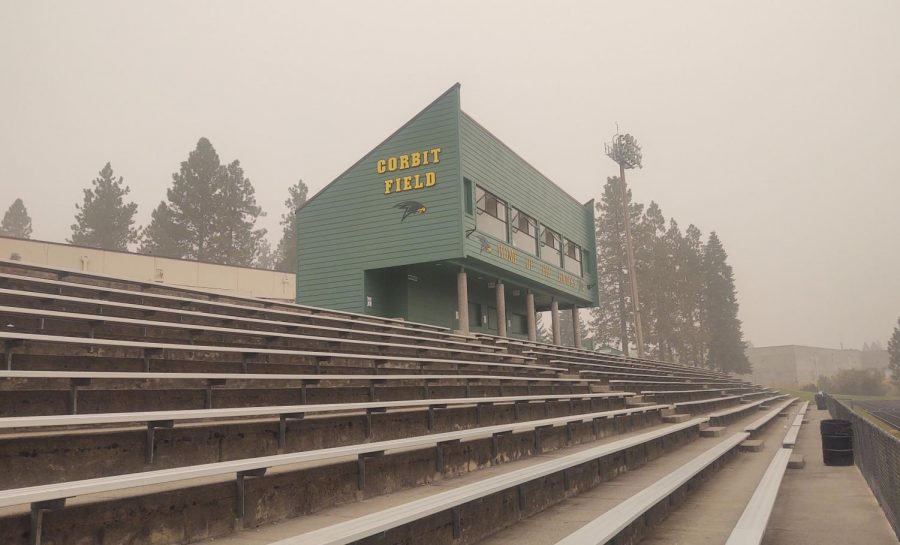 Sports at Lakeland Cancelled due to Smoke Levels
September 16, 2020
Wildfires have been rampant throughout the west coast, and the levels of smoke in the air have risen to a very unhealthy level. This week, the AQI (Air Quality Index) is up to 289, which is four times worse than a normal day. The worst air quality makes it harder to breath and do activities outside, which has caused sports at Lakeland High School to be cancelled.
Cross country is one sport that especially needs great air quality, due to the nature of the sport. Coach Shannon Hall stated, "We barely got in the meet at Farragut before the air quality deteriorated to an unhealthy level. When air quality is deemed too poor, meets will be cancelled". 
As for practices for the team, they are cancelled until the air quality comes back to a normal level.
"When it comes to practice, in the past we would workout in the building by running the halls. However, with COVID making social distancing imperative for safety, that will not be an option this year." Hall explained in an email. 
Other sports such as football have other plans on how to deal with the smoke and how to keep practicing and have their players ready for the game. 
Coach Brian Etchison, the offensive coordinator for the football team, discussed the fact that the safety of their players is the number one priority. 
"While all of us would obviously prefer to be outside, this is a great opportunity for us to demonstrate flexibility and respond to adversity," Etchison said. The team will watch film and prepare mentality while they are not able to practice on the field. 
Both the boys and girls soccer have had to try and get indoor practice due to the smoke. The junior high has opened up some room for the teams to play indoors and practice. The soccer games that were supposed to be played this week have been cancelled. 
Volleyball is one of the sports that isn't affected by the smoke, due to it being an indoor sport. 
Athletic Director Mike Divilbiss stated that "We have to take this situation day by day and see when the smoke will clear and get to the required 150 air quality level". 
The smoke levels will come back to normal soon, but for now, teams will do what they can to keep the sports season going.