Bass That Hits as Hard as the Memory
Blaring bass, cheering crowd and the unforgettable smell of body odor. These are all things that remind me of my first-ever concert.
The atmosphere of the venue was immaculate, the music was fantastic and nobody had a panic attack which was a plus.
People might be wondering whom I saw on this wonderful Tuesday night. I went to go see Chris Webby on his God of Tour. Chris had brought along a whole roster with him and played multiple of his most popular songs both by himself or with the people he brought along.
My favorite artist he brought along was a rapper by the name of Ekoh. 
Ekoh has such a wonderful style of music, that is infatuating and hype, and even a few songs that made you sit and think. 
My favorite song and arguably his most popular song 'Pickle Rick', is a hip-hop song that is filled with pop culture references and the amazing energy that very few other artists can replicate.
Ekoh was not the only amazing artist, Webby brought along with him Justin Clancy and ANoyd. I am not very familiar with the other artist but Ekoh and Webby definitely stole the show.
Chris Webby had the crowd singing along with him and had them jumping.
So much so that the vibrations of the bass almost got overtaken by the crowd's impacts of landing and jumping, over and over and over again I was kind of scared that the venue would fall apart.
I am well aware that I am not even close to the only person in Lakeland High School that has been to a concert so I went and asked a few friends.
Chase Peterson and Keona Roemermann, are the two that I asked, They have both been to multiple concerts before, but even with all of their experience, they do have their favorites. Peterson's favorite concert was Metallica. Roemermann was torn over who she preferred and thus told me it was a tie between Paul McCartney and Ringo Starr. I love Paul McCartney and Ringo Starr especially their time in the famous band, The Beatles.
I would love to go to another concert. In fact, the other person whom I went to the concert with made a list of five bands he needs to go see in concert, so I decided to steal his idea and make my own list.
If I had front-row seats I would love to go see, Metallica, Bowling for Soup, Marshmallow, Eminem, and finally the one I absolutely need to see is Weezer. I could die happy if I got to see Weezer live. Although one of those bands would be replaced if Daft Punk was still together, but sadly I do not think that day will ever come to fruition.
Leave a Comment
About the Contributor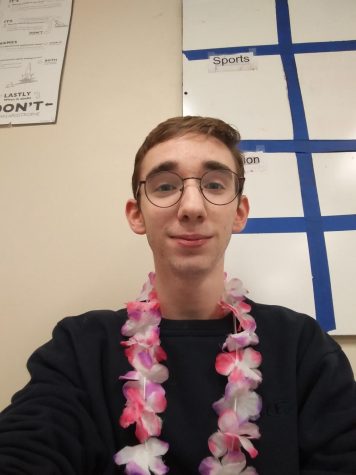 Cooper Allen, Opinions writer
Birds are government made