Bengals Bite The Hawks
The Lakeland Hawks varsity softball team fell in both games against the Lewiston Bengals in a doubleheader on April 25. 
Game one did not go the Hawks' way. At the end of the first inning, both teams were tied at 1. After the second, the Bengals held a 4-2 lead. Lakeland would not score for the rest of the game. After scoring seven runs in the fifth inning alone, Lewiston secured a 12-2 win. 
The second game was slightly closer. After a scoreless first inning, Lewiston took a 2-1 lead over the Hawks in the second. Through the next two innings, Lewiston would outscore Lakeland 8-0. However, the Hawks picked it up, scoring five runs in the final three innings. In the end, Lewiston would come out on top 11-6. 
Sophomore, Alexis Hanna, made an outstanding diving catch in the second game. Hannah shared that the team's hitting improved in the second game. "In the first game, we had a lot of errors, and our spirits were not high," Hanna added.
Freshman Delilah Zimmerman is keeping a positive attitude after the losses. She feels that most of the team's errors stem from not adjusting to the Bengals' pitchers. Zimmerman wants to ensure the team stays positive and keeps its mindset on winning. 
"We need to have a winning mindset moving forward. We have a lot of confidence going into our next game," Zimmerman said. 
Lakeland will hit the road to take on the St. Maries Lumberjacks on April 27 at 5 pm. 
Leave a Comment
About the Contributor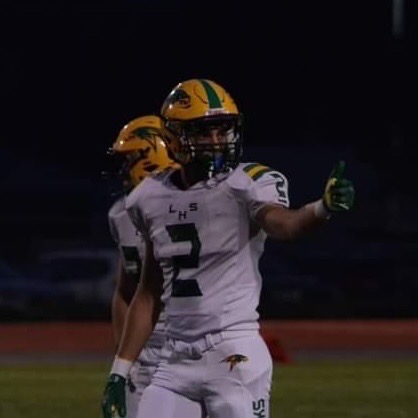 Ezra Benson, Sports Writer
Varsity Football and Track player. I like to ride dirt bikes, hunt, and fish.