Hawks Drop Two; Preparing for Sandpoint
The Lakeland Hawks(3-15) baseball team made the three-hour bus ride to Lewiston, Idaho, on April 25 to face the Lewiston Bengals(11-9) at Church Field. The 5A Bengals had little trouble dealing with the Hawk's offense and allowed under five runs in each game of the doubleheader. 
Lewiston swept the series with a 6-3 victory and a 16-4 victory. 
Hawks pitching held down the fort in game one; sophomore Tadgh Ellwood struck out five batters and did not allow a run until the fourth inning. The teams were locked in a 0-0 score after three and a half innings. 
"I think that the strike zone was extremely inconsistent, and I think our coaches would agree," said Ellwood. "Given that the zone was so tight, I played to the best of my ability. I was frustrated that my only choice was to pitch through a keyhole, but I had hope that my defense would back me up."
Starting third baseman, freshman Eric Wylie, had two hits in the first game but was pulled from the second game after being hit in the cheek with a hard ground ball. Wylie sustained an injury to his cheekbone. 
Lewiston's 5A offense came to life in the second game and scored 16 runs, earned and unearned. Jace Taylor started the game on the mound and threw consistent strikes, but Lewiston was not phased. The Bengals racked up 11 hits, including a home run from senior Brice Bensching. 
"If we would've squared up the ball better, we would have had a better chance. Since Lewiston beat Sandpoint, it was beneficial to see higher competition moving into our league games," Ellwood added. 
The Hawks took their 14th and 15th losses of the season, but with four games remaining in the season, they still remain in the hunt for the #1 seed in the 4A IEL. 
They play the Sandpoint Bulldogs at Gorton Field on Saturday, April 28 for senior night. 
Leave a Comment
About the Contributor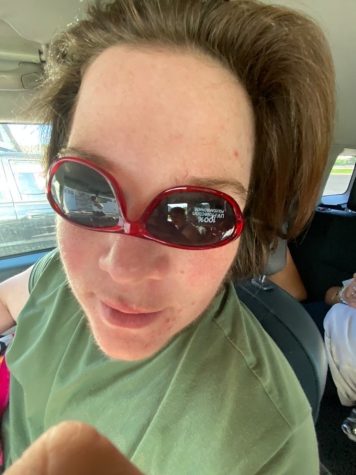 Liam Bradford, Editor-in-chief
Live. Laugh. Love. Authority