Strange World
Glorious titles come to mind when we think about Disney, such as the award-winning "Frozen," "The Lion King," or, to take a real journey into the past, the controversial "Fantasia."
However, not every movie produced by the most famous animated film producer has been a success. There are some "flops" that almost no one has seen or liked, and the platform Disney+ makes them available for viewing along with all other Disney content.
Therefore, this week, I decided not to rely on the usual movies I know by heart but instead to give a second chance to one of those movies that lie in the dark, "Strange World," directed by Don Hall and co-directed and written by Qui Nguyen. 
Less than $50 million was spent on the movie after $180 million was invested. The plot was actually quite interesting: a fantasy journey on a new planet called Avalonia. 
The very beginning of "Strange World" pictures a renowned explorer named Jaeger Clade with his crew during one of their long expeditions. One of the crew members is Jaeger's son, Searcher, and one day, during one of their expeditions, his attention gets captured by a mysterious plant that seems to emit electricity. The young boy would like to take the plant and go back to the village to observe and learn more about what it is, but his father is a stubborn man and is determined to keep going. The two of them start a fight which eventually ends up dividing their life paths for the next 25 years.
Subsequently, the movie takes place 25 years later, and we can see Searcher in his beautiful new life: he is a farmer that cultivates that famous "electric plant" he discovered, which is, thanks to his studies, the source of electricity of Avalonia.
Searcher also has a beautiful family that helps him with his farm, his wife, and their 16-year-old son, Ethan, an eccentric but also quite average teenage character who likes role-playing games. 
In other words, now Searcher leads a quiet life, very different from his father's, of which traces have now been lost.
Searcher's serenity, however, is suddenly upset by an old member of the exploring crew who asks for his help in an emergency: the electric plant is starting to die all over Avalonia. Duty calls Searcher to go into exploration again and find the origin of the problem. This journey, though, soon turns out to be a "family trip"  since Ethan secretly sneaks in his father's transportation, followed by his worried mother, and during the mission, they accidentally run into the iconic Jaegar Clade after many years.
The movie put in the center of attention three generations of men who, although they have the same blood, drastically differ from each other and perfectly reflect the characteristics of their generations. 
Jaegar is the stubborn grandfather that has always decided to put his duty before the family, but at the same time, he knows the value of hard work really well.
Searcher doesn't like taking risks, but he has decided to prioritize his dreams and his desires, even at the cost of embarking on a different path from what he knew. 
Ethan is a free soul with a big thirst for adventure inherited from his grandfather, and once again, he is not afraid to differ from his dad. He's also openly part of the LGBTQ+ family in a society that is in perfect harmony with his identity. Together with the vast representation of various ethnic groups, this movie ranks as deeply inclusive, and Avalonia becomes such a metaphor for what an ideal peaceful world would be. It's courageous the intent to finally speak openly about these themes, but the film was not very advertised, perhaps for fear of generating discord.
In the end, the movie reveals itself to be science related, even if it is set in a magical world. But besides the good intentions of the directors and some positive characteristics listed above, the movie remains an average product due to the obvious plot. 
Leave a Comment
About the Contributor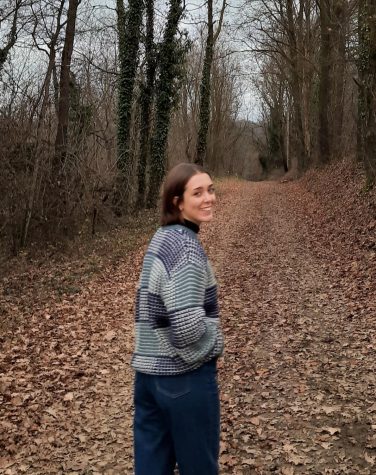 Sofia Meritano, General Assignment
Be brave enough to catch your star