Oh How Sweep It Is!
The Lakeland Hawks varsity softball team took the win in their doubleheader against Sandpoint on April 20. Lakeland really showed up and did not let their previous losses get them down, instead using them as motivation to add a couple of wins to their record. They won the first game 15-13 and the second 9-6. 
Going into the first game, spirits were low due to the nerves of repeating the mistakes they made in their previous game. This only lasted so long as Lakeland quickly got ahead, leaving Sandpoint in the dust. They played well both offensively and defensively, which carried their spirit throughout these games.
Offensively, Lakeland started off really strong. Sandpoint's pitcher mirrored the pitcher at Post Falls in regards to speed, so it was an easy adjustment for Lakeland at the plate. "Our hitting is starting to come around," coach Dwyane "DC," Curry said. 
Kiersten Drake stole the extraordinary plays belt from Peyton Sterling when she hit a home run, leaving her team in high spirits during the bottom of the fourth inning. Sterling was quick to retrieve the belt with another homerun at the bottom of the fifth inning. The two runs set the team up as they switched to defense. 
Lakeland seemed to learn from their defensive mistakes going into game two. "Instead of worrying about winning, we just played the game," Alexis Hanna said. 
Drake started off the game strong with a line-drive catch in left field, but it was only a matter of time before Sterling followed this with another out. Sterling had a perfect throw down to second, allowing Hanna to get their second out. 
Lakeland continued to keep errors at a low and was scoring multiple runs throughout the second game; however, Sandpoint was close behind them keeping the score pretty even. 
Lakeland did not let up when at the plate and instead continued to hit the ball well. Hanna had three doubles and two RBIs, giving Lakeland the lead. This was followed by a bomb out of the field by Sterling as she scored her second home run of the day, gaining back the extraordinary plays belt from Drake. 
Lakeland brought their A-game defensively. Katie Dewey and Delilah Zimmerman turned a double play which seemed to "light a fire under the girls," DC said. Aubrie Goncalves was on fire while pitching in the second game, striking out multiple batters. "It was the best game I have seen her pitch; I am really proud of her," DC said. 
The team played really well but still has a lot to work on. "We need to be able to stop the bleeding, meaning we need to be able to make an error and forget about it and move on to the next play," DC said. This is something that will come in time as they continue to practice it throughout future games. 
Leave a Comment
About the Contributor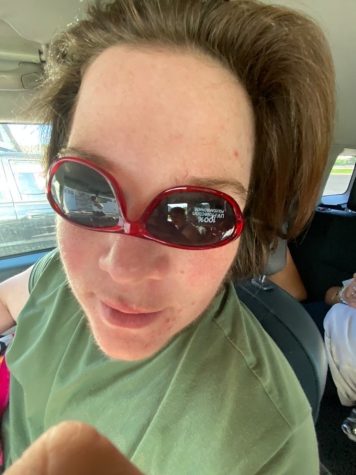 Liam Bradford, Editor-in-chief
Live. Laugh. Love. Authority