Baseball Recaps: Week of April 21
Lakeland Splits with Trojans
In Tuesday's doubleheader, away at Post Falls High School, Lakeland varsity baseball(3-13) was able to split with the Trojans(8-8). 
"We had too many errors in the first game," said Blaze Day. 
The first game was a struggle for the Hawks following the first inning, as it appeared they could not get past Post Falls' effective pitching. Both of Lakeland's runs were scored in the first inning, but they were not able to hold their momentum throughout the entire game. 
"Our mental mistakes got to us. There was not enough communication in the field, which ultimately lost us the game," said Jace Cooksey. 
The second and fourth proved to be big innings for the Trojans, scoring five and seven points, respectively. A 2-13 loss left the Hawks with nothing but their motivation for the next game.
The second game went better for Lakeland due to the boys' putting up a battle every inning. Although the team was down 7-2 in the first inning, the Hawks scored three runs in the second and steadily brought more runs in, bringing the final score to 9-8. Essential plays and mandatory communication ended up paying off. 
"We had a lot of timely hits, and were not as worried about what the outcome would be," said Day. 
Playing as they knew how and with fewer worries proved to be the best option for the Hawks.
Hawks Swept by 4A Rival
The Lakeland Hawks varsity baseball team went 0-2 against the Sandpoint Bulldogs in a doubleheader on April 20. 
Game one ended with a final score of 6-8 with the Bulldogs on top. Game two was not as close with a final score of 6-11.
In the first of two games Lakeland started the first inning hot, going up 2-0 early on. By the end of the fifth Lakeland held a 6-5 lead. Unfortunately for Lakeland, the Bulldogs scored 3 runs in the sixth, and Sandpoint would go on to win 8-6.
Senior Blaze Day scored 1 of 6 total runs in the first game for the Hawks. Day feels that the Hawks came out strong, but struggled late in the game. 
"We missed a lot of outfield cuts and gave up easy runs that should have never happened. Our defense fell apart in the last couple of innings," Day added that the Hawks hit exceptionally well in the first game.
Game 2 would start off the same way, with both teams being tied at 5 going into the fifth. Lakeland only scored 1 run for the rest of the game and ultimately Sandpoint came away with an 11-6 win. 
Lakeland will play a doubleheader on the road against the Lewiston Bengals on April 25. 
Leave a Comment
About the Contributors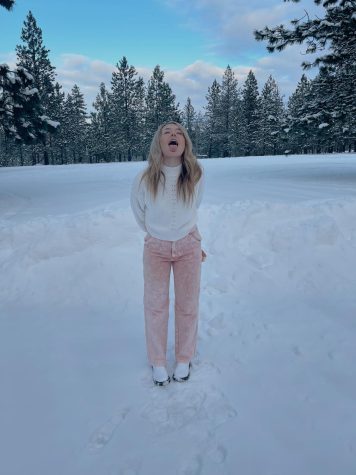 Rylee Dragon, Sports Editor
Sports editor, photographer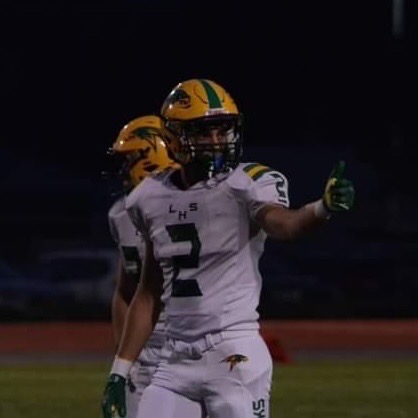 Ezra Benson, Sports Writer
Varsity Football and Track player. I like to ride dirt bikes, hunt, and fish.