What's Next: Erik Briske
"The thought of growing up can be super scary, but I am ready," Erik Briske said. 
Another senior who cannot wait for the school year to be over so he can move on in life is Erik Briske. 
While attending Lakeland High School, Briske has made a lot of memories, especially through sports. 
Although Briske has played football and wrestled in his earlier high school career, he ended his final year at LHS playing only golf. 
Briske is thankful for the memories and friendships he has made throughout the past four years, but he is also excited to take his next step.
"Graduating is something I cannot wait for," Briske said. 
After graduating from LHS, Briske plans to start working for his dad, Victor Gordillo. 
His father owns a roofing company, All Season Roofing LLC. His plan is to eventually take over his father's business and run it himself.
There are a fair amount of students who decide to take the route of college to hopefully pursue a successful career. Briske had entertained the idea for a little while before deciding to try something else. 
"I think it's cool I'm not going down the traditional path of going to college or further education. I was originally supposed to do that, but I decided it was not for me," Briske said. 
Students like Emma Marshall, a junior at LHS, are glad that Briske will be staying locally after school. 
Marshall and Briske are currently in a relationship, so it is a huge relief to them that Briske will not be leaving North Idaho. 
Since Marshall will still be in school, their schedules will be a little different, so they will have to coordinate to make time for each other.  
"We plan on just being good at texting and hanging out after he graduates college since he isn't going away for college," Marshall said. "We'll probably just text and Snap as we do now." 
Overall Briske has had a major impact on Marshall. 
They instantly clicked after first meeting on Snapchat, then meeting up and golfing together. Their mothers grew up together as well, bringing them even closer.
Marshall is very thankful that Briske came into her life. The two of them enjoy spending time together and our glad to have each other. 
"Erik has made me become more of an organized person to help with his unorganization," Marshall said. "He has really made me think deeper into things that I didn't think before and he's made me a happier person overall." 
Leave a Comment
About the Contributor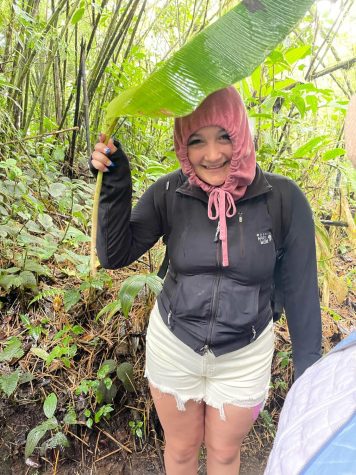 Samantha Fuller, News Editor
Goodest writer in the class...