Lakeland's New ASB
All ASB Candidates Will Run Unopposed
The students who run for ASB should be trustworthy, kind and inclusive
This year's candidates are all of these and even more. 
All the candidates running for their positions are all unopposed and will be taking on their positions that they ran for.
Jasmine Allen is running unopposed, and is slated to be the president. Jasmin would describe herself as a good leader and is ready to make next year an even better year than this one.
"Next year I want to make bring the community together by encouraging students and staff to connect," said Allen
Ella Clark is going to be a junior and feels that she will do a great job at being vice president.
The vice president works with leadership to plan good and fun fundraisers, and school events and keep people interested and excited.
Clark wants Lakeland to know that she is a hard worker, responsible and passionate.
"I would describe myself as a hard worker, social, responsible, and passionate," Clark said. "These qualities are great to have because I plan on making the school a more comforting place for all students."
Abbey Morlan wants to be the director of communication because she enjoys posting on social media and likes giving a helping hand to our school. 
As the director of communication, Morlan will notify the school of upcoming school events on social media. She plans on drawing the student body in with her interesting posts.
"My plan is to bring more people in with all of the school events," Morlan said. "I think that I will do good at this position because I'm kind and enjoy making new friends." 
Aubrie Goncalves is running for treasurer and wants people to know that she wants to plan 
more events to raise money for Lakeland.
"I plan on creating more events where we can save and gather money for Lakeland," Goncalves said.
Aubrie would consider herself responsible and organized 
"I'm a very responsible and well-organized person. These are great skills to have because I will be able to handle our school finances with care," Goncalves added.
Kaitlyn Kelley would consider herself a good communicator and thinks that she is a great person for secretary.
Kelley plans on working hard to be a school leader. With this being her first year here at Lakeland she wants people to feel included at school all the time.
"I want to become one with my community and help everyone feel included. I think that this is a great position for me because I am a great communicator and know how to be a great team leader,"
Marissa Higbee and Ezra Benson are arguably the funniest people in the sophomore class.
Marissas' goal for being the Spirit leader is to encourage the student section to be louder and have more school spirit.
"My goals are to have more people come to games with great school spirit and to be known as the school with the best sportsmanship," Higbee said.
Ezra Benson aims to make the entire student body want to come to all the games and cheer on their team. 
"My goal is to ensure that the entire student body is cheering on all athletes and having fun doing it. I also want to make sure that our students are representing Lakeland well and displaying good character," said Benson.
The ASB assembly will be held on April 21.
Leave a Comment
About the Contributor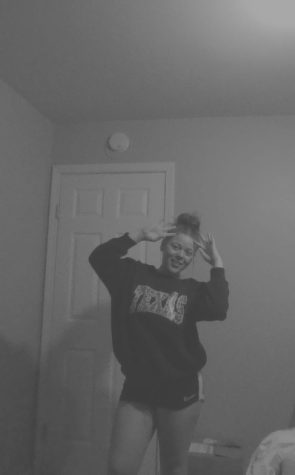 Johnnay Williams, News Writer


We have tomorrows for a reason