Foundation of Youth in Hawks Baseball
Playing at the varsity level is an extremely difficult plateau to achieve as a high school baseball player because teams typically are composed of 13-17 players. 
It is even more difficult to reach this level before ever playing a game in the program. For this reason, it is uncommon for freshmen to be placed on the varsity team after just three days of tryouts. However, the 2023 Lakeland varsity baseball team is currently lined with three freshmen, who are key contributors to coach Jason Bradbury's roster. 
Eric Wylie and Jace Taylor were each assigned to the varsity roster after having just three short days of tryouts to prove themselves. Through the Hawk's shaky 3-11 start, both Wylie and Taylor have played an incredible impact on both offense and defense. Wylie leads all Lakeland pitching with a 1.75 earned run average. Taylor has the second-best earned run average at 2.33. Taylor has struck out 10 batters in 9 innings pitched through 14 games. 
Cash Lund is the third freshman on the varsity team. Lund was called up from junior varsity to varsity shortly after the teams were set. Lund is tied with the Ellwood brothers for most pitching appearances on the team. All three freshmen are top eight on the team in batting average. Taylor has racked up the second-most hits on the team with 13 and is hitting .333 with three stolen bases. Wylie is hitting .257 and Lund is hitting .222. 
One thing that is extremely interesting about the way this Lakeland baseball team is that rather than being treated as the little brothers of the team, the three freshmen are consistently called upon to contribute in games and all three have learned their roles and played them well. 
"I do not feel like I have any extra responsibilities other than being a good teammate and pulling my weight," said Wylie. "I feel like all three of us bring consistency at the plate and solid defense. Being on varsity allows me to push myself to get better and earn the respect of my teammates." 
Oftentimes, varsity freshmen will be given the bulk of the team's responsibilities. The older kids typically will take the younger kids under their wing and look to be an example. However, with the advanced level that Lund, Taylor, and Wylie are currently at, they have been fully accepted as team leaders and examples for their teammates. 
"The three freshmen are great ball players, and they deserve their spots on the team. I see them as equals on the field," said junior Reilly Saxe. "With the number of players we need to pitch, the depth that our utility freshmen bring off the bench is special." 
All three freshmen mentioned that they look up to senior Blaze Day and that he is the team leader. Lund says that Day always picks up his teammates and is successful on and off the field. Day is a walking inspiration for underclassmen because he is a prime example that if you work enough, you can make it to the next level. 
"His craft is one of the best I have ever seen," Taylor mentioned. 
Taylor and Wylie both mentioned that they feel like the more time they get, the more they will continue to contribute to the team. 
Jace Taylor, in particular, has earned the respect of his teammates and has become one of the best players in his first season. 
"Jace Taylor always helps get the bats going. Watching him attack a first-pitch fastball against Lake City boosted everyone's confidence and solidified his spot as our offensive leader," Saxe added. 
"I feel that I have to keep a positive and encouraging attitude because it is easy to get down on yourself in baseball," Taylor says. "It is important that I stay consistent in the field and at the plate. My work ethic is the reason I made varsity."
For Cash Lund, when he was called up to varsity, he was very eager to prove himself. 
"I was happy to get called up to play at a higher level. I wanted to push myself, and I am appreciative to be a part of the team," Lund said. "My baserunning and fielding will make me a consistent contributor to the team. While some say being 15 years old on varsity is a disadvantage because you are not fully developed yet, being on varsity for four years is the best preparation for the upperclassmen years."
Lund's experience of being called up is inspiring. "Having two other freshmen make varsity from the start of the season, it showed me that I would have a chance to earn a varsity spot, and I did," Lund added. 
Lakeland struggled to start off the season with an 0-9 record but has bounced back with a 3-2 record in their last five games. 
Wylie says his favorite moment of the season was against Moscow when the Hawks won their first game of the season on a walk-off bunt. 
Leave a Comment
About the Contributor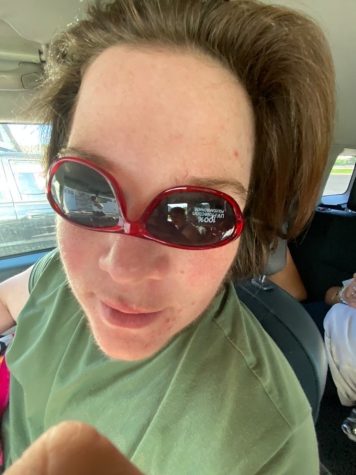 Liam Bradford, Editor-in-chief
Live. Laugh. Love. Authority