Humans of Lakeland: Ciara McKinzie
The Humans of Lakeland features members of the LHS community. This is the sixth in the series.
"Life is hard, especially now. Everyone seems stressed about school, the levy possibly not passing, and just life in general. But look for the things that make you happy.  If this is a person, make sure they're happy too. For me, some of the things that make me happy are my friends, and I try to keep them happy. Of course, it doesn't always work out, but trying is important. Performing makes me happy too. Singing and acting make me happier than I can even explain. All of my stress and anxiety seems to just fade away when I participate in singing and acting. Just listening to my favorite musicals helps. Hearing Ride the Cyclone or Phantom of the Opera makes me want to run to a stage and perform. It makes me so overjoyed. Finding the things that make you happy when you do them, or when you're near them helps. They can help with school, family issues, and just general life issues. Find something that makes you happy."
– Ciara McKinzie, Sophomore
Leave a Comment
About the Contributor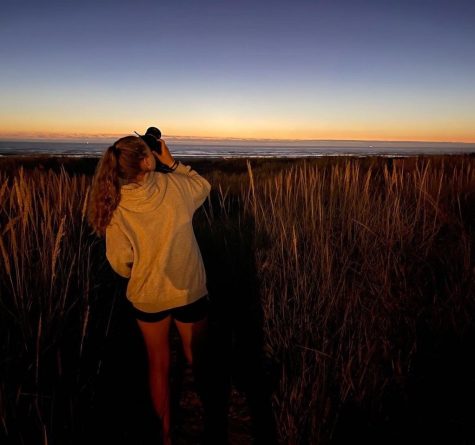 Aly Caywood, Photographer
Cover the Earth before the Earth covers you.