Hoops on Hooves
"I will be Lakeland's knight in shining armor," Christopher Ward said. 
Lakeland High School will be hosting Donkey Basketball on April 19 at 6:30 p.m. 
Donkeys and basketball. Two things that do not normally go together. However, it sounds exactly like what it is. Players mount their donkeys and play a basketball game. 
The event participants will be staff from the Lakeland Joint School District. 
There are many teachers from the high school who have decided to take part in this event. 
The staff is excited to experience the strange sport of playing basketball while riding donkeys. 
Most of the players are confident that they will do better than everyone else. 
Nicholas Haynes, a teacher at LHS, will be participating in this event. He is confident that his team will do very well and plans to dominate.
"I am nervous that we will embarrass the other team so much that they may start crying," Haynes said. 
Haynes is not the only person who has confidence. 
Ward is excited to get out there and do his best. This will be the first time Ward will ride a donkey. 
However, he does not believe that will hold him back. 
"My hopes for the game is to successfully dunk or 'dunkey' the basketball," Ward said. "I bring the biggest muscles and killer sunglasses. I have more muscle than Mr. Long, I'm just hiding my true power."
For some staff members, this is not anything new. 
Denise Novak, another teacher at LHS, will be playing Donkey Basketball this year for the second time. 
She previously played a few years back with Allison Knoll, another teacher at LHS. Knoll will also be playing this year. 
"I decided to play donkey basketball because I have done it previously, and it was a lot of fun," Novak said. "I just hope the donkeys cooperate. I am a pretty good basketball player, but not a great donkey rider. So hopefully, my basketball skills outweigh my donkey riding skills." 
There are many staff members that also believe they bring the best attributes to the team. 
Jerome Long will be playing as well on the LHS team. 
He believes that he can show up and perform the best, carrying his team to victory. 
"I always want to win. And I want to be the very best like no one ever was," Long said. "I'm big. I can lift the donkeys." 
Show up and watch the staff fight their hardest while riding donkeys. 
Leave a Comment
About the Contributor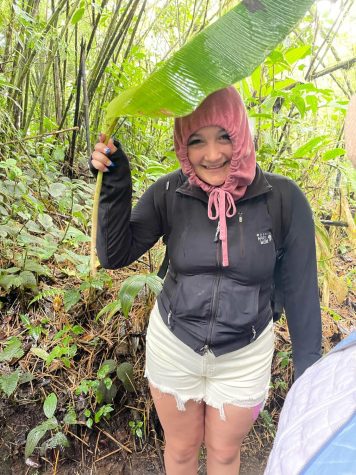 Samantha Fuller, News Editor
Goodest writer in the class...