A Dateless Prom
This Saturday, April 15, Lakeland High School upperclassmen will be attending Prom of 2023. Guys are figuring out who they should ask, and girls are deciding if they should say yes. 
But some Junior and Senior boys think taking a date to prom is too big of a hassle, and they would rather have a fun night out with their friends. 
To guys, prom is just another school event. They do not understand why girls stress so much over ensuring everything for prom is perfect. 
Senior at LHS, Hutton Hegbloom, states that he will not be taking a date to prom, or so he says, "I have not gotten around to asking anyone. It completely slipped my mind." 
Heglboom believes that he will have a more enjoyable night without acting like a different person around a girl because girls are mean. 
"No girls like me for me," Heglboom said.
He thinks the night with his boys will be better than worrying about a date all night. Hegbloom explains that he would enjoy himself less if he went with a date. 
Hegbloom attended last year's prom without a date and had the best night. 
Students are looking forward to the stress-free night for prom, and whatever is causing that stress, these guys will eliminate it. 
Another guy not going on a date is junior Brayden Tirri. Tirri believes that girls are way too much money. He would rather spend his money on himself than on a girl. 
Tirri already has the expenses of buying a tux and a prom ticket. Tirri thinks going to prom with a date will put too much pressure on the night. 
He wants to be able to relax and have a stress-free night. He, instead, will enjoy the night with some of his closest friends. 
"The final line is that I do not have money, and I do not want to take a woman," Tirri said.  
Guys will always think that girls are so expensive, which can be true. Both guys know they will have a better time at prom without a date. 
Whether or not someone is going as a couple or going dateless, the most important thing about prom is not about going on a date. 
It is about making memories with classmates that will last a lifetime. 
Leave a Comment
About the Contributor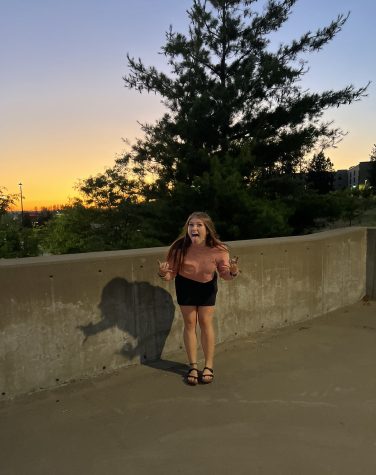 Zoee Young, Independent Writer
"I think about food literally all day everyday. It's a thing"- Taylor Swift