Upcoming SAT's
If high school students plan on going to college, it is a great idea to take the SATs. This year, the SATs are optional for Lakeland High School students. In previous years, it was required in order to graduate. 
There is no downside to taking the SATs. The only potential issue is that it can cause anxiety. Anxiety can take place because students strive to achieve a high score to increase their chance of being accepted to their dream college. When people achieve good grades and score well on the SAT, there are many benefits when it comes time to apply to colleges.
Reilly Saxe is an LHS junior who signed up for the SATs because his mom wanted him to, and he knew that it would not hurt him.
"I decided to sign up for the SAT because my mom made me and because I can get money if I score well," Saxe said.
The lowest score someone can get on the SAT is 400. The highest possible score is 1600, and if someone achieves this score, they will be set up with a plethora of scholarship opportunities. Taking the SAT is an excellent opportunity for most students. Some are electing to skip the SAT. 
Ella Terzuli, a junior at LHS, signed up for SATs because she knew that they would only help her. 
"If I get good scores, then colleges will respect that, and I have a higher chance of getting in. I think it is a good opportunity, and it can only increase my chances of getting into a college," Terzulli added. 
Having a good attitude going into the SAT gives someone a higher chance of scoring well. 
SATs are held on Wednesday, April 12th. The test will be proctored in the math hall in the first four periods of school. 
Leave a Comment
About the Contributor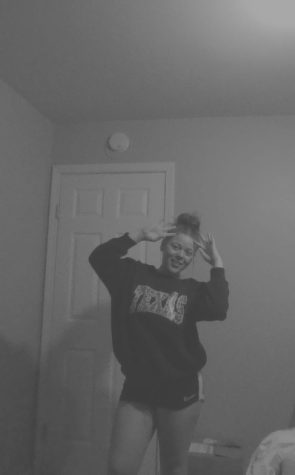 Johnnay Williams, News Writer


We have tomorrows for a reason