Hawks Fight Hard but Unsuccessful in Doubleheader
The Lakeland Hawks fought tough in a road battle against 5A opponents, Lake City Timberwolves(5-4,4-0 IEL), but ultimately dropped both games of the doubleheader and fell to an 0-7 start. 
This was the Hawk's first game against a league opponent this season, and they were able to put up a solid amount of runs on the board. Game one ended with a score of 6-3, and game two was 11-6. 
Freshman Eric Wylie played well at first base in replacement of an injured Blaze Day. He reached base with a hit in both games and drove in two of the Hawk's six runs in game two. 
"I was just doing what I could for the team. I think I could have hit the ball a little better, but I got a few in play. I had some big shoes to fill defensively at first base, and Blaze is better defensively but I feel like I did my job well. 
Freshman Jace Taylor started the game on the rubber for Lakeland and struck out three in four innings allowing only one earned run. However, Lake City pushed across three unearned runs on Taylor in the fourth inning. 
Despite Jace Cooksey, Garrett Love, and Roan Reilly each driving in a run, these three unearned runs were able to top the Hawks in game one of the twin bill. 
Junior Raiston Ellwood started the second game for the Hawks and helped himself out, going two for three at the plate. However, Lakeland pitching could not prevent the Timberwolves from putting runs on the board. Senior Cole Davis' varsity debut consisted of pitching the game's final inning and striking out two batters looking. 
"When our pitchers hit their spots, our defense backed them up," said Ellwood. "Walking batters was our downfall in the first game because Lake City only ended up with four hits. We need to be more aggressive moving forward. Facing high levels of competition gives us confidence in league games. I didn't do too well at the plate, but I covered my ground in the outfield."
Garrett Love and Jace Cooksey each drove in runs in both games of the doubleheader. 
Lakeland will have a chance to bounce back on the road on Friday in a doubleheader against the Couer d'Alene Vikings. 
"We did way better than anyone expected us to. I don't think personally we had any expectations coming into the game, but we played well," Wylie said. "It made us very happy to see Cole Davis get into the game and pitch well. We kept our energy throughout the doubleheader, which allowed us to see that we are a better team than the record shows. We can hang with the top teams if we play clean."
Leave a Comment
About the Contributor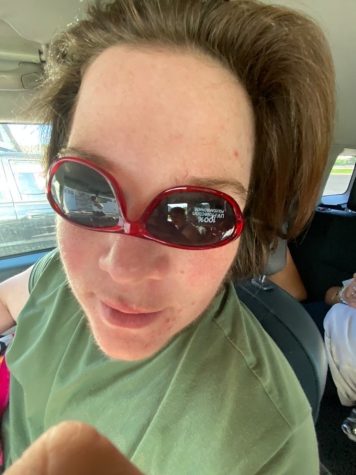 Liam Bradford, Editor-in-chief
Live. Laugh. Love. Authority