Breaking Even
The Lakeland Hawks varsity softball team broke even against the Timberlake Tigers at a double header on April 5.
Timberlake took game one 3-14 and ten runned the Hawks. Lakeland figured things out in the second game and came away with a 16-10 victory.
Despite losing the first of two games, freshman Delilah Zimmerman drove in 2 runs for the Hawks.
Despite Zimmerman's performance, Ashley Grantham and Allilah Dykes both went 3 for 3 from the plate for Timberlake.
In game one Lakeland got out to an early lead in the first inning going up 2-0. Timberlake picked things up over the next 3 innings scoring 5 runs. The Tigers put the nail in the coffin in the fifth inning, scoring 9 runs. Lakeland scored 1 run in the fifth to make the final score 14-3.
Game two went much better for the Hawks. Lakeland jumped out to a 7-4 lead after the first. Timberlake came back and took the lead 9-8 after the second. Timberlake would only score 1 run in the final three innings. Lakeland went on to win the game 16-10, scoring 7 runs in the fourth inning.
Lakeland turned it around in game two. Aubrie Goncalves and Payton Sterling led the way for the Hawks. Both players went 2 for 2 with 3 RBIs.
Sophomore Aubrie Goncalves feels that the Hawks came into the first game nervous and needed some time to knock the rust off. She added that the Hawks main struggle was on the defensive side of things.
"We came in with our heads too high, and we were nervous. In the second game we got it together and took care of business," said Goncalves.
Junior catcher Payton Sterling shared that the team had valuable takeaways from the games.
"We learned a lot," she said. "We learned how to play as a team. We have a lot of young players, our whole infield is freshman."
Lakeland will play a double header on April 8. At home against the Coeur d'Alene Vikings.

Leave a Comment
About the Writer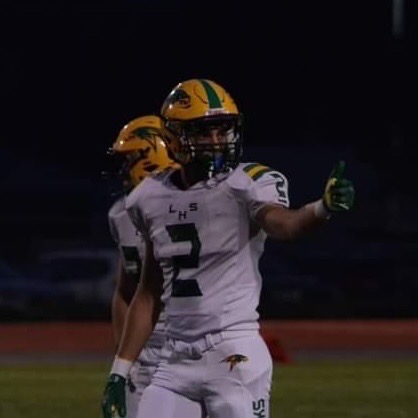 Ezra Benson, Sports Writer
Varsity Football and Track player. I like to ride dirt bikes, hunt, and fish.