Prom or Not?
Most upperclassmen students at Lakeland High School are getting excited about prom, which is just a week away. Surprisingly, a few students do not care about dance and are excited about a quiet night. 
For most students, prom has to be attended for the whole high school experience. Some students do not think it is an overall waste to go. On the other hand, some students find it a complete waste of time and money. 
Senior Chris Bauer skipped out on the opportunity to attend his junior year prom. From what he had heard about last year's prom, he decided he would not go for his senior year. 
Bauer strongly believes that prom is a waste of money for an unenjoyable dance.
 He explains that from the talk about last year's prom, it was not fun, so he does not want to waste his time on this year's prom.
"I will not regret not going to prom because if I had the urge to go, I would go,"  Bauer said.
Instead of spending much on a tuxedo and tickets, he would rather stay in and hang out with his friends. His friends, Senior Gage Renfrew and Junior Jack Law are also not attending prom. 
On prom night, their friend group will be staying in and hanging out. 
Law believes that school dances are lame. He thinks the tickets are way over-priced, so he saves them and spends them on something he shows an interest in. 
Law believes that he will regret it if he does not go to senior year prom, but he thinks that junior year prom is overrated. 
Renfrew is skipping out on his senior year prom. He thinks that school dances are not worth the hype. He explains that he did not care for the DJs and it is so much money to spend for one night. 
He is looking forward to spending prom night with Bauer and Law. 
"Every high school dance I have been to has been lame so I would much rather stay at home and hang out with my friends," Renfrew said.  
Prom is not for everyone. These guys feel like they will have a much more enjoyable time hanging out than spending their last dances at prom. If students decide to go to prom, they definitely should attend. There will be memories for a lifetime made at prom. 
Leave a Comment
About the Contributor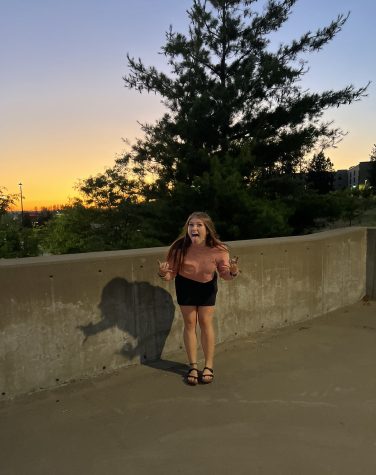 Zoee Young, Independent Writer
"I think about food literally all day everyday. It's a thing"- Taylor Swift