Hawks Still Searching for First Win
Unfortunately, not all spring sports are going as planned, but all players are remaining optimistic since the season is still new. 
Thursday before Spring Break, the Lakeland Hawks(0-5) varsity baseball team made the trip to Boise, ID to play in the Buck's Bags Tournament. 
"For us, the tournament went poorly because of defensive errors and bad plate discipline. Although our season is starting to look up as it progresses," said Jace Cooksey. 
The first day, Lakeland faced Emmett High School(4-5). Lakeland undoubtedly allowed too many runs from Emmett and struggled in hitting. Despite this, they were able to improve on offense as the tournament went on. In the end, the Hawks fell to the Huskies 7-1. 
Next, the Hawks competed against Jerome High School(1-5). The Tigers proved to be the most formidable opponent the boys faced out of all three games. 
Junior Roan Reilley doubled twice and scored four runs for the Hawks. Lakeland did not perform as well as they had hoped due to "meltdowns" in their pitching and defense. 
Despite a substantial effort, Lakeland was defeated 17-7. The game was called in the bottom of the 5th inning due to the 10-run rule. 
On the third and final day, Lakeland put up a tough fight against Century High School(1-2-1). 
Senior Blaze Day had three hits for Lakeland and scored a run, which greatly assisted the team even though they fell to the Diamondbacks 8-2. 
Raiston Ellwood also pitched well and provided a chance for the team to win despite their struggling defense. Ellwood was able to strike out four of his opponents on Saturday. 
When asked about the central issue in Boise, Day replied, "Physical errors were our main struggle. Too many balls got past us in the outfield." 
After the tournament, the boys had time to prepare for their next game which took place on Monday, Apr. 4th. 
Lakeland went up against the Timberlake Tigers(4-3) who are currently ranked first in the 3A Intermountain league. After a chaotic game full of hits and unfortunate injuries, Timberlake was able to come up with another win in eight innings in the non-league game. 
Lakeland now travels to Coeur d'Alene on Friday for a doubleheader against the Vikings. Hoping that the weather holds up, all players are still looking forward to the game, and believe they will continue to improve with more practice. 
Leave a Comment
About the Contributor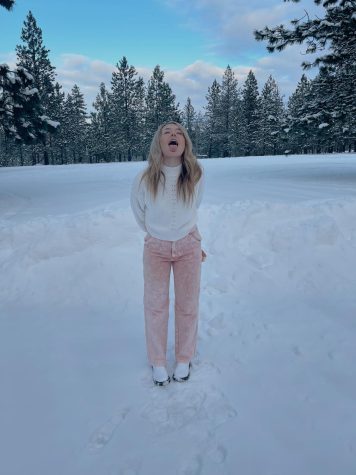 Rylee Dragon, Sports Editor
Sports editor, photographer