Elliott Headed to Texas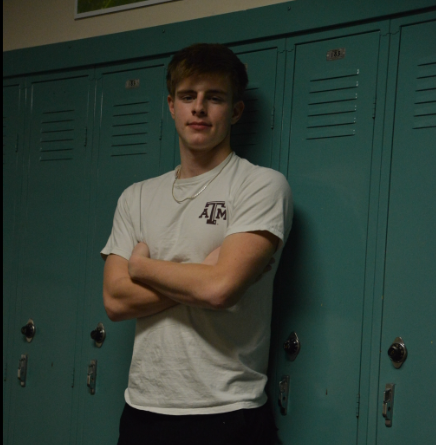 Many high school students gain the respect of their classmates in unintelligent ways or by making poor choices. Often, behaviors that should not be admired are what makes someone popular in high school. 
There are a handful of students who are highly respected by their peers and stand out as pillars of the community. One name that comes to mind immediately is Lakeland High School senior Jameson Elliott. 
Elliott has just two months remaining of high school before he heads to College Station, Texas, to attend Texas A&M University. In his four years of attending LHS, he has left quite an impact on the Rathdrum community. 
Elliott proudly played football for the Lakeland Hawks and was a varsity cornerback during his junior and senior seasons. He also started the LHS Key Club, an after-school club that specializes in community service. Elliott is one of the youngest entrepreneurs in the area. He started his own window washing and exterior services business.
Elliott leaves a strong, positive influence on those around him. 
"Outstanding student. Stand-out scholar. The town hero. Jamo goes by many names," said senior Matt Williams. 
He has been a star student ever since stepping foot on the LHS campus. Elliott has taken a variety of dual-credit and AP courses to put on his college application.
"I always wanted to challenge myself," Elliott added. "I feel like if I went into school with no effort, I would be selling myself short. Excelling in difficult classes and having an opportunity to attend the big schools was my goal all along."
 He always planned on going somewhere outside of North Idaho for college. He wants to see other parts of the world. Elliott said that the reason he chose a school in Texas is that he was inspired by his former football coach, Brian Etchison, who loves Texas. 
"I wanted to go to a college with a good social life and athletics," said Elliot. "When I took a campus tour, I fell in love with the idea of going there. Texas A&M has an excellent business program. I am looking forward to Texas barbecue and football."
The number of college classes Elliott passed in high school, along with scoring 1340 on the SAT, combined for an extremely impressive resume prior to college.
Colleges look at a number of factors when it comes to accepting students. These factors include community service, leadership, grades, test scores, and character. Elliott possesses all of these factors. He is the definition of someone who pushes themself to near perfection. 
His resume gave him a wide variety of colleges to choose from. Many of Elliott's classmates decided to stay in North Idaho for college for whatever reason they may have. Elliott took a different approach. 
With the help of his supportive parents, Tom and Erin, Elliott had all the tools he needed when he entered high school to succeed in many aspects. 
"Jameson does a number of things to contribute to the community," said senior Cole Andres. "He saves people. He started the Key Club. His business beautifies the community. He is a true leader. He is one of the few students fully dedicated to his academics. I truly believe he is the Elon Musk of our school. He excels in every aspect of his life."
Elliott has had a number of mind-blowing experiences over the years. In his sophomore year, Elliott found a man having a heart attack on the floor of a pickleball court. Elliott responded by finding a nearby AED and reviving the man. "It gave me the perspective that time is limited and constantly gives me the inspiration to keep pushing for the best life I can live before I die," Elliott said. 
One of his favorite high school highlights was crashing into the cables connected to the power line and cutting off the school's power for the day. 
"I am determined to succeed in life, and I will not stop until I am able to retire comfortably at 50 and be able to donate to charity and give back to those in need," Elliott added. "Football prepared me for life because it gave me the discipline to keep performing healthy habits. During football, I developed the mindset to battle through adversity."
Leave a Comment
About the Contributor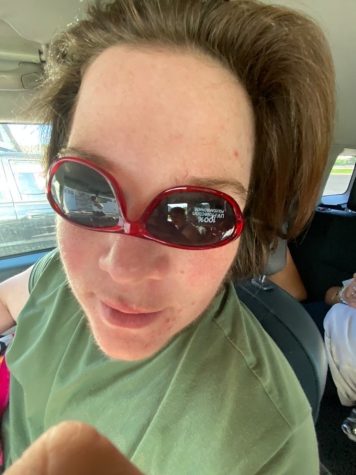 Liam Bradford, Editor-in-chief
Live. Laugh. Love. Authority