Uh-Oh!
SNAP! TWIST! POP! 
No one ever wants to hear this sound right before or during a sports season. There have been many students from Lakeland High School who have experienced this moment that ruined their sports season. 
Even in the past month, two writers for the Lakeland Hawkeye itself have suffered from injuries, causing their seasons to end. 
Liam Bradford, with two breaks in his right foot, and Ezra Benson, with a broken collarbone, have to end their baseball and track season earlier due to their incidents. 
Benson is devastated that his season has to end so quickly. 
"I was really looking forward to track this year," Benson said. "Practice was going very good and I was looking forward to making memories with my teammates and breaking my PR's this year. I am also not going to be able to make memories with my football buddies during summer. I might also miss out on part of my football season, which is the one thing that motivates me to do anything."
There are also many students throughout the student body who have gone through this as well. 
Raiston Ellwood broke his collarbone for two consecutive years during football season. 
"I don't play football anymore, so it does not have any effect on me anymore, but it was really upsetting before," Ellwood said. "I was in so much pain and shock; it was a terrible experience." 
Many students dedicate their whole life to sports, so when someone hears a snap, it can be the most stomach-dropping feeling. 
Carter Vanek, a sophomore at LHS, broke his fibula at the end of his football season and right before the start of his basketball season. 
Vanek spends an immense amount of time preparing for sports and has dedicated a huge part of his life to it. 
"My foot went numb, so it was not really much of a pain that hit me," Vanek said. "I realize– oh, this could be a game-changing injury for me for the rest of my sports career." 
Another student at LHS who has experienced an injury is Kendall Pippin. Pippin has been dancing since she was three years old, so it was a big upset to hear she would not be able to compete this year. 
Currently, Pippin has torn ligaments from not wearing a brace during a dance routine. 
Due to this, Pippin had to take her whole season of dance off in order to heal properly. 
"Recovery has been tough; I have done a lot of physical therapy," Pippin said. "It just has been a long process, but I am excited to come back and dance again."
Leave a Comment
About the Contributor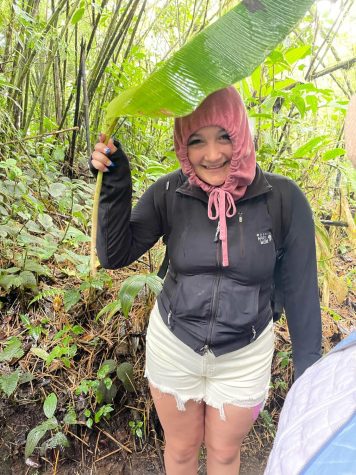 Samantha Fuller, News Editor
Goodest writer in the class...