Saying Farewell
With spring break here, Lakeland High School students are preparing for the final quarter of the year.
For some, this is the final quarter of high school, and they are on their way to adulthood. This could be in the form of college, an apprenticeship, or even the military.
Being a senior, you look back on all the memories made throughout high school.
Jameson Elliott is ready to become an adult. Though he is nervous, he is excited about what will come in his future.
"I am not too nervous because I know what I am going to do with my life, but it is a little sad leaving high school and having to be an adult. I know that I am ready for my next adventure," said Elliott.
Being a freshman, it feels like there is so much time until graduation, but in reality, you do not. High school will flash before your eyes, and you will be off in no time to start something new.
Chris Bauer said that it feels like his high school experience went really fast and that he would tell his freshman self good luck because it is a great time to make lasting memories and have fun.
Bauer looks most excited to settle down in the future.
"My future plans are to go to college, get a job, then retire," said Bauer. 
Gage Renfrew is both happy and sad about graduating because he is going to miss his friends, but is ready to go out into the real world.
"I am sad and happy about graduating because I am really excited to go to college. I am sad to leave behind the place where I made lasting memories," Renfrew said.
Renfrew's favorite memory was from his junior year, Battle for the Paddle, and having fun with his friends.
While in high school, people make mistakes and learn from them. Some make significant changes following a mistake, and some would not. Craig Johnson made some mistakes here and there throughout his years at Lakeland.
"If I had to change anything, I would be more focused and cause fewer problems in the classroom. Just because I feel that I could have done a whole lot more than I did," said Johnson.
Even with mistakes made, this is the final quarter to finish high school strong and on a good note.
"I plan on finishing strong and having A's and B's because even though I am graduating, I am still putting my all in to finish on a high note," Bauer said.
Leave a Comment
About the Contributor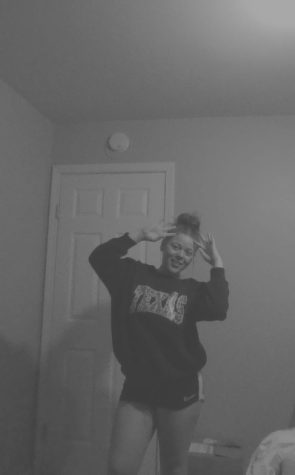 Johnnay Williams, News Writer


We have tomorrows for a reason