A Night to Remember
When it comes to getting dressed up and attending a dance of a lifetime, upperclassmen students are more than excited for their magical night. 
The 2023 prom for Lakeland High School is just around the corner. This means the junior and senior classes are looking for the perfect dress or tux for prom night. 
Anyone who has attended prom or a formal dance knows that much work goes into having the perfect night.
Only some understand the hype about prom or why some students worry so much about a silly dance. Others must learn why more people do not make prom a big deal. 
LHS junior Ella Haug attended prom last year as a sophomore. She says that prom should not be a stressful time. Girls need to do many things while preparing, which can get overwhelming, but it pays off when everyone looks great.
Everyone plans their night with their friend group, including dinner and an afterparty.  
Along with event planning, girls take pride in ensuring they look their best on prom night. 
Haug explains her prom preparation which consists of tanning, nails, and hair. Prom should be an enjoyable night full of memories that will last a lifetime. Haug said, "Everyone should go to prom. The pretty dress is the best part." 
It takes less preparation for boys to prepare for prom, but they still enjoy the experience.
Senior Jameson Elliott is excited about his senior prom. There is a fantastic venue and DJ this year. The preparation Elliott puts into prom is very minimal. He makes sure to get a tux and excellent shoes to match. If need be, he will get a haircut.
He thought last year would be very stressful. He was surprised when prom was very chill and stress-free. Elliott explains that prom is essential, especially during senior year. This is the last dance for seniors, and Elliott is excited to have one last good night with his class. Elliott said, "My favorite prom memory is when Alden and I were in the middle of the dance circle, and we ripped each other's shirts off."
Prom may not be as important to some people as others. All that matters is that students feel good and have a night to remember. 
Leave a Comment
About the Contributor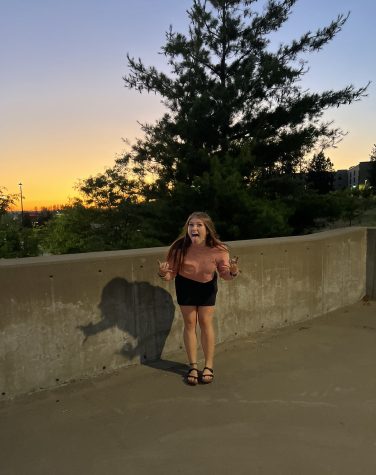 Zoee Young, Independent Writer
"I think about food literally all day everyday. It's a thing"- Taylor Swift