Not a Sports Fans
Most students prioritize their time around sports. But what do the students that do not play sports do?
It is common to see kids not enjoying playing sports, so they must find something else to keep them busy. 
Some Lakeland High School students have participated in a sport sometime throughout their lives. Not feeling the drive and enjoyment from the sports leads to them quitting and not thinking twice about their decision to give up the high school sports experience. 
Senior Deegan Chambers does not participate in sports. His hobby is working and fly fishing. Chambers played football and wrestling. He quit sports to focus on what career path he wanted to take. Instead of going to practice after school, Chambers wanted to get more hours working and focus on getting better at his craft. With this being his senior year, he wanted to play football, but he still needed to think it was the best idea for him. 
No student should reflect on their high school days and regret not playing sports. Kids have the rest of their lives to work, but students should always choose what they think will be the best for them in the future and what sets them up for success in the long run. 
Not all students participate in traditional sports but still stay active. Junior Connor Carvajal has played every sport in the book. 
Carvajal enjoys skateboarding and skiing. He gave up marks at the end of his first year.
"I do not regret quitting sports at all. I love what I am doing right now, and I would not change it for anything," Carvajal said. 
Almost all students have at least played one school sport in their lives. Sophomore Mason Kirk does not participate in any school sports. 
He finds passion in riding dirt bikes and being outside. He quit sports due to not having the same love for them as he does for riding.  
When it comes to traditional school sports, some students do not find the same enjoyment from then they do with the other hobbies they enjoy.  
Everyone finds happiness in different things. Not everyone is into sports, and that is fine. As long as students are having fun and continue to enjoy the hobbies that they are into.    
Leave a Comment
About the Contributor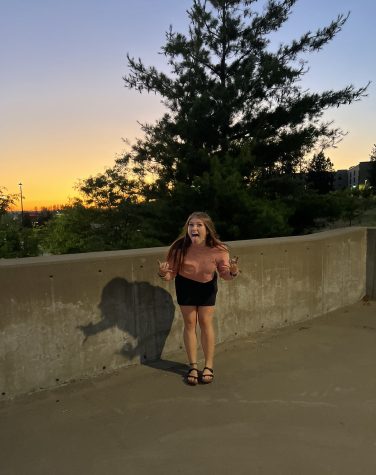 Zoee Young, Independent Writer
"I think about food literally all day everyday. It's a thing"- Taylor Swift