The Importance of Friendship
Everyone needs someone that they can lean on for anything. Being in high school, it can be especially important to have that person you know will be there for you through anything.
Evan Hensyel and Kage Weil have been friends since fifth grade when they met playing Parks and Rec basketball. When they first met they were friends but did not become best friends til this year.
"We have really been friends since the fifth grade but this year we got closer as friends and just started hanging out every day building a stronger friendship," Hensyel said.
When you have best friends, you do just about anything with them and make memories that can be cherished forever and look back and laugh.
"My favorite memories are just laughing so hard to the point that we cry," said Weil.
Weil said without having one another in high school it would not be the same.
"I think that without having one another high school would be boring because you always need that one friend that can just make you laugh and have your back no matter what," Weil added.
Some friends grow up together. Being friends as babies you can build a strong bond because you are there for each other's milestones in life. When you grow up with your best friend you never worry because they are always with you.
Frank Feriola and Mason Kirk have been best friends since they were two years old. Growing up together, they always knew they had a friend in each other.
"Mason and I met when we were two through our sisters," Ferriola said. "When they would hang out, Mason and I would hang out. Growing up together, we would always just have so much fun with each other that honestly being in high school without him would be sad."
Kirk said that since they grew up with each other they became like family.
"I remember when we were in elementary school and my mom would make pancakes for the both of us, and ever since we have had a friendship that is honestly more like a brotherhood," added Kirk.
Having a friend that will be there for you no matter what happens is important. People need someone who they can count on for support and help them get through life.
Leave a Comment
About the Contributor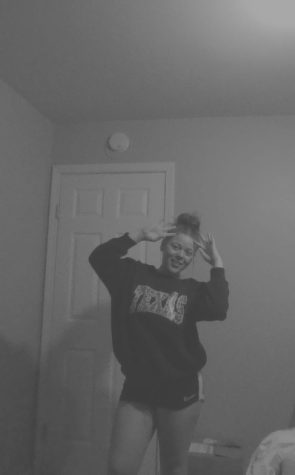 Johnnay Williams, News Writer


We have tomorrows for a reason