Taking the Team to the Top
Soccer season will be here before we know it, and with the new season comes a new coach. 
Nick Haynes is now set to be Lakeland's soccer coach. Haynes teaches U.S. history, government, A.P. world history, and law and order. 
Haynes had not coached soccer here at Lakeland for about 12 years, as he quit when his kids started playing. That said, he is ready to return to the field once again. 
Haynes has not just coached soccer; he coached girls' basketball for ten years and was also a P.E. teacher, so he has a lot of experience with athletics.
Haynes has played soccer since he was five and still enjoys playing it.  
With Haynes being the new coach, he does not plan on making the team different; he just wants to improve competitiveness and build a "dream team."
"I do not plan on changing much; what I really want is to build a strong, more competitive team. I want a team of not just individuals but a group that can work well together. This takes dedication, time, and effort by everyone, not just certain players," Haynes stated.
Being able to relate with players is very important. Haynes mentioned that he thinks he will make a good coach because of how long he has played soccer. Since he has played for many years, he can relate to and understand the players. He has seen every situation and can bounce back from anything thrown at him. 
"I have mad skills," said Haynes.
Freshman, Ryan Engelbrecht, says that he is looking forward to having Haynes as a coach and thinks that he is going to bring great sportsmanship to the team.
"I do not really know Mr. Haynes, but he seems chill. I think that he will help the team have better teamwork," said Engelbrecht.
Motivation is essential when it comes to being a coach, and Haynes has plenty. He is motivated by the idea of making kids do their best and not give up. Haynes wants to win games while also teaching his athletes that winning is not the most important thing. 

Leave a Comment
About the Contributor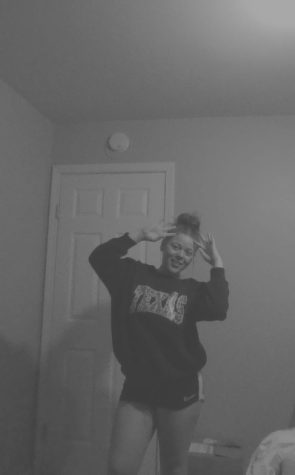 Johnnay Williams, News Writer


We have tomorrows for a reason