Skilled and Dedicated
"Brrr! Brrr! Brrr!"
Payton Miller won first trumpet at the District Solo and Ensemble Festival on March 11. 
Miller has been playing trumpet since he was in fourth grade and has loved it since then. 
"Once I finished the recorder in fourth grade, I knew I wanted to pursue some type of instrument," Miller said. "I picked the trumpet because it had three buttons, and it was super shiny." 
Going into the festival, Miller felt pretty confident that he would do well, but he never expected to make it this far. 
Miller has a love for the trumpet and music, spending a lot of his time making sure he was ready for the competition. 
"I prepare very well for the trumpet, so I am pretty confident when I do it," Miller said. 
Miller has also affected his classmates in the past school year in the best way possible. 
This is Miller's first year at Lakeland High School. He transferred from STEM Charter Academy, where he played the trumpet as well. 
However, in his small amount of time at LHS, he has greatly impacted his peers in band as well. 
"He came to us from STEM Charter, but am I ever glad he did," Mark Sescilla, the band teacher, said. "He is a real leader in the band, and his strong trumpet playing gives everyone confidence."
Miller is proud of the skills he has when it comes to the trumpet and truly enjoys doing it. 
Learning how to play a musical instrument is something that takes patience, skill and dedication. 
Although it may be tricky, that has never stopped Miller from wanting to go even further. 
"It's just really fun," Miller said. "It makes me feel like I am using my time for something that actually means something, and I just love making music." 
The energy that Miller fills a room with could put anyone in a positive mood. 
Miller always walks around making everyone feel good and encourages them in the best way. 
"Not only is he a great musician, but he is always smiling and saying entertaining things," Sescilla said. 
Miller is excited to pursue this adventure and cannot wait for the State Solo contest on May 6 in Caldwell, Idaho.
Miller is shocked that he has made it this far but hopes to make it even further. 
"I don't know what to expect next, but I can't wait to see what it is," Miller said. 
Leave a Comment
About the Contributor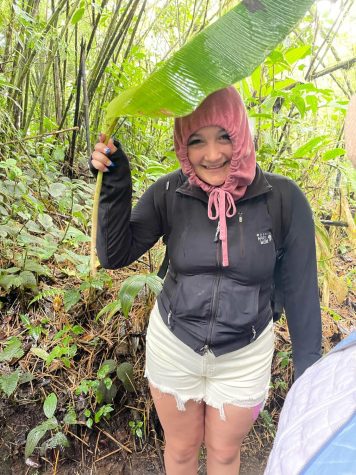 Samantha Fuller, News Editor
Goodest writer in the class...