Delay of Game
The Lakeland varsity baseball team is experiencing a different start to their season than previously.
Lakeland was initially scheduled to play Lake City, but the game was postponed due to weather. 
C-team, JV, and varsity baseball's first games are now set to be away at Lakeside High School (Nine Mile Falls) this Saturday, March 18.
Many players believe the Lake City game being put off was a great call, given how the weather has been, but they are looking forward to eventually facing the Timberwolves.
"I want to strike them out," said Jordan Bucaroff. 
As of now, the team is practicing inside, and they have not had as many hitting opportunities as they would outside. Along with this, outfield and base running drills are only possible once the boys can move outside. 
"All teams have been forced to mesh together, and we do not get as much work in as we would if it was separate," said Dreyden Smith.  
"It is going to be really cold, and the weather conditions might be slippery and wet. Overall, it will be more of a challenge to play baseball, but it will be a challenge for them too," said Bucaroff. 
Conversely, each Lakeland softball player remains optimistic about competing in their upcoming games and avoiding putting them off. They are set to play their first games in Kennewick, WA, against Kamiakin High School this Saturday.
"I think it will be really interesting because we have not seen dirt yet, and it will be a good indicator of how this season will go," said Payton Sterling. 
When asked about being in the gym, Mackenzie Briggs said, "Inside has not been the same as on the field. We cannot use regular, hard softballs, and that has made it completely different."
There is not enough room for the girls to comfortably practice in the gym, and it is impossible to "go over" practice time because other teams practice directly after. 
Despite the cold and wet conditions, the girls have been field-prepping to get as much snow off the field as possible. They have even attempted to use propane torches in hopes of melting the snow. 
Field preparation has only begun for both the baseball and softball teams, as they are eager to host their first home games. 

Leave a Comment
About the Contributor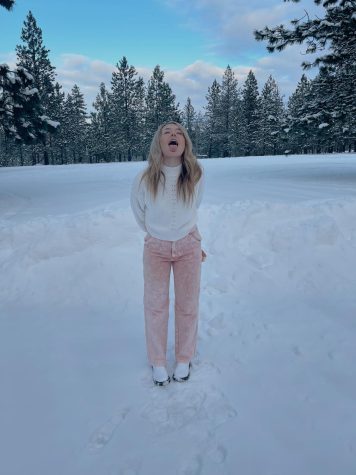 Rylee Dragon, Sports Editor
Sports editor, photographer