Committed
Most teenagers would tell you to kick rocks if you told them to get out of bed three hours early, get ready for school, and head to the gym for football practice. 
This is exactly what 45 Lakeland football players including myself have been doing for the past couple of months.
Coach Mike Schroeder has been the head coach for just under a year and he is already changing the atmosphere amongst the football team. The administration approved a sixth-period weights training and conditioning class. This class gives us an opportunity to get stronger, and faster, watch film, and get better as a team overall. 
In the sixth-period class, we lift three times a week. These are some pretty intense workouts, hitting every muscle group consistently, including explosive lifts to improve speed and quickness. Finishing workouts usually include pull-ups, push-ups, and plyometrics. 
The goal of this class is to make sure we are outworking our competition. After losing several seniors from last year the offense lacks the firepower it had in the previous years, so nothing will come easy this season. 
We also have been holding player-led practices (as mentioned earlier) once to twice a month. These practices give us time to bring in the new players and incoming sophomores and make sure everyone is prepared to play when we get pads on. 
Practice starts off with some warmups and stretches. Then we run through circuit drills and get some conditioning and footwork in. 
After the circuit drills the captains split up and the team does individual drills (lineman work, receivers, running backs). Following individual drills, the team comes together to run through plays and make sure everyone is on the same page. 
After we finish practicing it is usually about seven a.m which gives us roughly thirty minutes before school starts. Coach Schroeder brings in chocolate milk, orange juice, donuts, and muffins for the team. 
At the end of the day, these practices are not bad at all and if nothing else, it brings us closer together as a team. 
The ultimate goal of all these things is to make us the fastest, strongest, toughest, and best football team this year and for many years to come. Regardless of how many games we win or lose, we want to make sure that nobody is tougher than us.
Leave a Comment
About the Contributor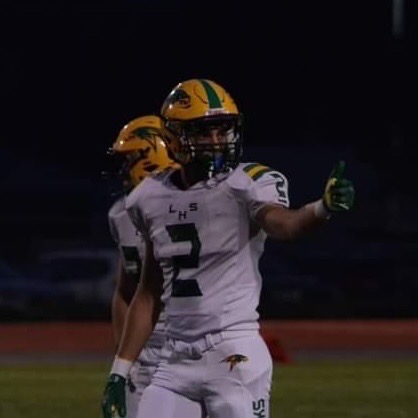 Ezra Benson, Sports Writer
Varsity Football and Track player. I like to ride dirt bikes, hunt, and fish.