New and Experienced
Lakleand Drama puts on a play: The Giver
The Giver is coming up on March 6-11. 
This year the acting crew has very different experience levels.
Aspen Lawson is a senior and has been in acting since freshman year. With four years of experience, she knows a lot of what is needed to be a main character in the school play.
"I genuinely really do enjoy acting, so being able to play a major character is very fulfilling. Since I am playing the giver before I get on stage, I meditate to get into character. I always make sure to put my all into it and give it my all," Lawson said. 
Acting seemed to come easy to Lawson, but it does not for everyone. Some people deal with stage fright or just cannot find it in them to want to be in front of an audience. That was not the case for Colton Cleimen.
This was Cleimen's second year acting and says that he really enjoys being in front of people and he has always enjoyed making people laugh.
"I always do method acting when I have a role to play because this gets me ready and makes me feel like I am the person so that I have no mess-ups on stage," Cleiman said.
Knowing how to act well and having a lot of experience can make it easier but even some of those who have less experience they still believe that they have what it takes to do great.
Allison Knoll is the director of the giver and is the acting and drama teacher. Knoll says that even with the sophomores and seniors you really can not tell the difference because they all put their acting skills together and mesh well together.
"I think that they all work together really well and you can not tell the difference because they melded together and as a great team and make sure they produce something great," said Knoll.
Noah Best is a sophomore and said that he joined drama because Mrs.Knoll is convincing but even with that he joined because he knew he would be able to achieve what was expected from him.
"The acting class is a great environment and a great way to get better at acting because everyone in here is encouraging and brings laughter. I knew that with an environment like this, I could achieve my potential," Best said.
Leave a Comment
About the Contributor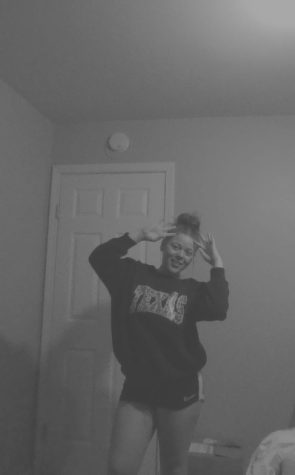 Johnnay Williams, News Writer


We have tomorrows for a reason