Talking Hocking
Scotty Hocking has been the workhorse for Lakeland basketball this season. He is expected to perform night in and night out. Without his production, the team will struggle to find victory. 
Everyone knows Hocking on the court, but who is he when the shoes come off?
Hocking was born in Spokane, Washington. He spent his early years in Spokane before moving to Post Falls when he was six. 
Soon after moving to Post Falls, seven-year-old Hocking picked up the game of basketball. Little did he know he would grow up to hit buzzer-beaters for the Lakeland Hawks varsity basketball team.
Hocking is Lakeland's best player this year, and he has put in the work to get here. If you had gone to the local gym last summer or doing the school year there was a good chance you would find Hocking lifting, shooting around or playing pickup. 
Hocking is known for staying calm under pressure, hitting last-second shots and getting important buckets when the game is on the line. 
Hocking said that he thinks his best abilities as a player are his ability to get the ball to the basket, his court vision and his shiftiness. 
When asked what pushes him to succeed on and off the court, Hocking said it was his dad.
"He's always taught me to work hard and taught me to never take anything for granted," Hocking said. "He made me the competitor I am. I play sports in hopes that one day I can repay him for the sacrifices he has made for me."
Hocking is well-liked amongst his peers and is always known to give people a good laugh. Collin Cameron is Hockings's best friend and sidekick on the court. 
"It's fun to play with Scott because you always know he's gonna do something crazy with the ball in his hands. And he's just an overall good guy," Cameron said.
As of right now, Hocking does not know exactly what he is doing after high school. As of right now, there is a chance he will go play basketball at North Idaho College or head overseas to play in the Euroleague. 
Leave a Comment
About the Contributor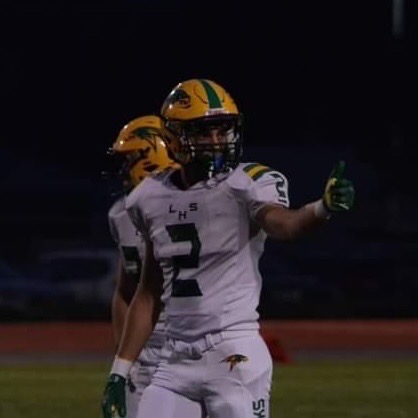 Ezra Benson, Sports Writer
Varsity Football and Track player. I like to ride dirt bikes, hunt, and fish.