Hawks Wrap up Season in Meridian
The Lakeland (6-18) boys' basketball team's season was sealed on March 10 in Meridian, ID. 
Both games took place at Rocky Mountain High School on March 2, and March 3. 
On March 9, the Hawks faced Hillcrest, the number one team in the state heading into the tournament. The first and second quarters of the game were close with a score of 28-18 at halftime, but as the game progressed the Knights pulled away from them.  
"They exposed the areas we are not as strong in with the areas they are strong in," Scotty Hocking said. 
Hocking managed to score 15 points in game one despite the Knight's strong defense. 
Hillcrest had a big, or post player that was playing well, which already set the two teams apart. The first day of State, unfortunately, ended with a score of 78-38 but the Hawks still had day two to look forward to. 
The Twin Falls matchup on Saturday was a much closer game. Lakeland was not performing great but fans and players were kept on their toes because, in the end, it was either team's game. 
"Shots were just not falling for us in the second game," Nick Nowell said. 
Hillcrest was better than Twin Falls, and the boys know they should have won the second game, but they did not play well enough to move on in the tournament. Lakeland was eliminated from the tournament due to a heartbreaking 40-38 loss.  
Regardless of the defeat, Hocking once again was able to score an impressive 17 points once again. 
Despite not pulling off the win, every player said it was a good experience and the hotel was one of the best memories. 
"The hotel waffles were amazing," mentioned Aiden Rothrock. 
Leave a Comment
About the Contributor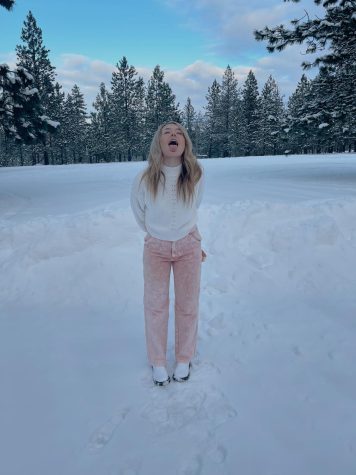 Rylee Dragon, Sports Editor
Sports editor, photographer