Winkelkotter Commits to Montana Western
As a senior athlete coming close to graduating, the big question is," will I play sports in college?" 
With great honor, Lakeland High School coaches have the opportunity to train and create great athletes. 
On Feb. 18, LHS senior Taylor Winkelkotter Committed to Montana Western University for the football position tackle. Winkelkotter got offers from Lewis and Clarke State, Oregon Whittier and Whittier University. 
Winkelkotter was ready to take the next step in his football career and play at the next level. Playing high school sports compared to college sports is a giant leap, and Winkelkotter feels ready. 
Winkelkotter has been playing high school football all four years. He has been a varsity starter since his junior year. 
Head football coach Mike Schroeder said, "Taylor will be missed." 
Winkelkotter will also miss his favorite coach, Shroeder. He explains that players could tell if he was joking or serious. Winkelkotter said that a famous quote from Schroeder is, "Never trust a man in a tunic."
Winkelkotter's main deciding factor was the coaches and players. He was given the opportunity to stay the night in the dorms with his future teammates. He had a great time with them and knew that Montana Western was the school for him. 
Winkelkotter enjoys how small the school is. He will not have to stress about being late to classes or workouts due to the school not being so big. 
Taylor believes that his years playing at Lakeland could have prepared him for playing at the college level. He explains that the team was playing no competition along with not playing against highly-skilled players. Winkelkotter thinks he will play in college and get slammed, but he is excited about the college experience. 
Taylor is excited to get to know his new teammates and coaches. 
"The one thing I am the most excited for is the sick uniforms," Winkelkotter said. 
Winkelkotter's teammates will miss him tremendously. Sophomore Carter Vanek explains that Winkelkotter was his right side.
He will miss playing with Winkelokotter, but he is excited to see where playing in college takes him. Vanek believes that in two years, Winkelkotter will be a starter. His future teammates will love him because he is a loving and hype man. Winkelkotter always brought laughter to the weight room and will be missed. 
Winkelkotter recommends Montana Western to any athletes looking to play sports in college. He is excited to see what Montana holds for him and his football career. 
Leave a Comment
About the Contributor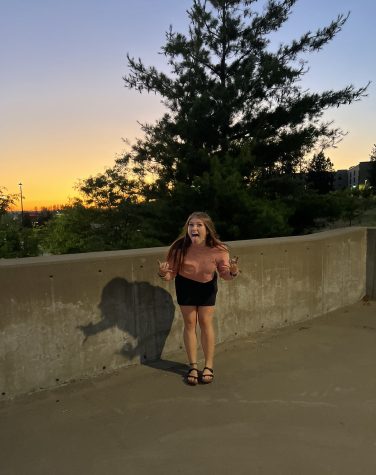 Zoee Young, Independent Writer
"I think about food literally all day everyday. It's a thing"- Taylor Swift