Changes Over the Years
Lakeland High School has many teachers that have been here longer than most of the student body has been alive. 
Lakeland has had many changes over the years from the new competition gym to the sports teams going from 3A to 4A.
Steve Seymour has been teaching English and coaching basketball here at Lakeland for 29 years. 
A lot has changed in 29 years. 
"When I started at Lakeland, there were no freshmen here. So that has changed." Seymour said. 
In the years that Seymour has been here, he mentioned that the student body is much nicer and more respectful.
Seymour finally added that he misses the warm Campbell's soup and the pizza pocket that used to be served warm in the cafeteria.
Tim Kiefer has been at Lakeland going on twenty years.
Kiefer has been teaching weights since he has been here and said that the thing he enjoys about Lakeland students is that he can trust the students, and when he leaves some of his stuff on his desk, he knows that it is safe to leave his door open and allow students in and out as they need without being worried. 
"The clientele of the students have changed, the kids are a lot nicer now," Kiefer said. "The students here at Lakeland are special because they have the willingness to connect with the staff on a more personal level."
LHS sports have changed by going from 3A to 4A. 
"We went to 4A from 3A in athletics this made us more successful, We haven't really grown in size, so it can be a little harder, but we have a lot of good sports and are humbled," Keifer added.
John Keating has been here at Lakeland for 17 years.
Since Keating has been here, a lot of construction has changed the building going from the science hall to the baseball parking lot.
"The first year that I came to Lakeland, they were extending the library. Lakeland has also made the science classrooms larger, there were five on each side, but now there are four on each side. The baseball parking lot was added, which made more room for students to park," Keating added.
Since Lakeland has been standing there has been many changes and many more to come.
Lots of teachers had great things to say about the changes in both physical appearance and the behavior of the students.
Leave a Comment
About the Contributor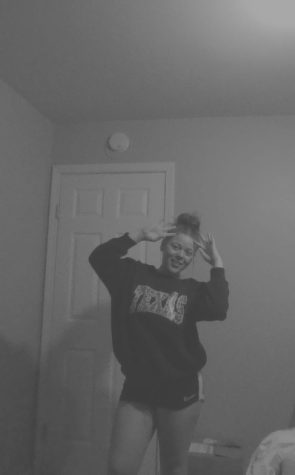 Johnnay Williams, News Writer


We have tomorrows for a reason