Sickness Shows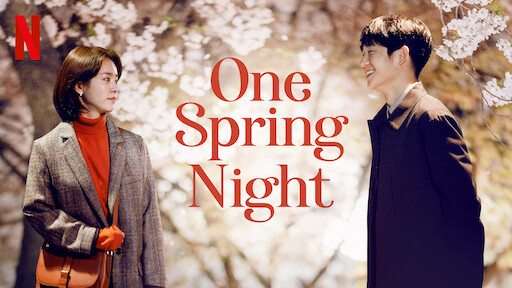 When the daylight of the world outside the window of your room is too bright, and the only reachable place is under the covers of the warm bed. When even the box of tissues to dry your nose seems to be too far, the only thing to do is put on NETFLIX and have an unproductive game. 
Ideally, there are ways to be productive even on Netflix: watching documentaries to learn something about history or discovering 1930s black-and-white movies which form the basis of modern cinematography. 
But let's be honest, if we are sick, we all know we are going to end up on that old show laughing for the hundredth time at the same jokes or watching the new season of a reality where people marry their dogs. 
I think that each person has a "sickness show."
In my case, my comfort shows are slow, symbolic, and deep dramatic stories, usually about love, which are able to make one bask in the pain of someone else. My philosophy is to vent all the bad emotions and vibes when I am sick to be happier when I feel better.  
To help me do that, I recently discovered the world of K-dramas: shows coming from Korea or other Asian countries that usually talk about love stories. Everything is a bit depressing, and the main characters finally find happiness in the last five minutes of the very last episode.
The premises are not the best. However, I genuinely love this series. 
The settings have an oriental charm. Neat and modern cities with tall skyscrapers and blooming cherry trees combine together. The environment is extremely different from the western environment we are used to. Therefore, it is impossible not to be enchanted by it. 
Everybody is dressed nicely, and the characters are always extremely polite and understanding with each other. There is never a bad word or a violent scene to disturb the peace of the show.
Most of the time, there is no dubbing, and Korean subtitles can be frustrating at the beginning. 
In the last few days, I have not felt well, so I decided to watch one of my favorite shows, and this time I went to "One Spring Night."
The plot of this show is not very complicated. Jeong-in is a beautiful and shy woman who falls in love with Ji-ho, the handsome pharmacist who has been in her heart ever since he helped her find her wallet once.
The story between them could potentially be a success if it was not that they live in a culture that is very conservative and despises the fact that a single and respectable woman like Jeong-in is in a relationship with a single father like Ji-ho.
Besides the absolute sweetness of the story itself, this drama also shows the importance of traditions in Korean culture. 
Freshman Jakaline Zindell watches "The Kissing Booth" every time she is sad or sick. 
Senior Suzie Nichols likes to watch her favorite movie, "Titanic," which is, in her opinion, a good movie to cry over when she is feeling down.
Love stories are not for everyone. For example, senior Laura Wood prefers something more pragmatic like "Grey's Anatom."
Junior Lincoln Wood is not limited to a single show or a particular kind of movie. However, he has a long and accurate list. When he is sick and has to stay home, he enjoys watching "Ferris Bueller's Day Off," pretending that he is skipping school, even if, in reality, he is not. Wood watches "Harry Potter," "Star Wars," and "Jurassic Park."
The list goes on with "The Goonies," "Indiana Jones," "10 Things I Hate About You," "42," "Over The Top", "Singing in the Rain" and many more.
As long as your "sickness show" helps you find contentment and comfort, just keep going with it and enjoy it for the millionth time. 
Leave a Comment
About the Contributor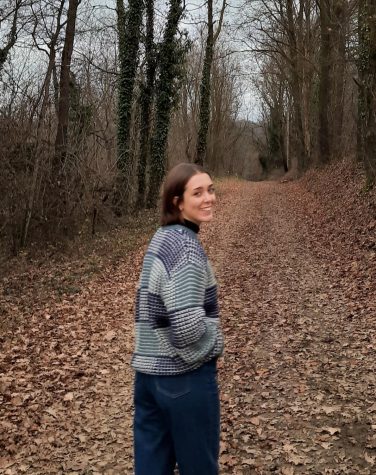 Sofia Meritano, General Assignment
Be brave enough to catch your star