Dominant 3rd Quarter Propels Hawks to Championship Series
Regular-season struggles do not necessarily indicate how a team will perform in a postseason atmosphere. The Lakeland Hawks boy's basketball team finished the regular season with a 3-16 record and only managed one 4A district win. 
What is unique about coach Tony Hanna's team is they do not get discouraged by quantitative results. The underdog Hawks battled all odds in a road game against the Moscow Bears(8-13) on Feb. 20 in a win-or-go-home district play-in game. After fighting tooth and nail, Hanna's squad won 61-56. 
"I am so happy we beat them. It felt like a great win because we should not have lost to them before," said senior Nick Nowell. "I know Sandpoint is the main rival, but Moscow feels like a bigger rivalry because we all hate them."
Nowell credits the win to playing well-rounded on both sides of the ball. 
The Hawks went on a 26-12 run in the third quarter, which ended in a triumphant upset win for "King Scotty Hocking" and the scrappy Hawks team. 
Hocking led both teams in scoring with 23 points, including a handful of clutch free throws in the fourth quarter to seal the game. 
"We played badly in the first half, and I thought we were going to lose. In the second half, everyone was scoring," Hocking said. "We are so much better than our record shows, and every player on our team knows that and is willing to do what it takes. Our rebounding was huge." 
Nick Nowell chipped in 10 points, and Collin Cameron added 12. This was the first game in which the senior trio scored double-digits. 
"Nick, Ben, and I helped Scotty out with scoring. For once, we used all of our players on offense. I feel alright about my performance, but I am glad we won," Cameron said. "That was my first experience winning on the road against Moscow. I feel like our whole team is confident now going into Sandpoint."
Ben Ryan scored six points in the third quarter helping the team's momentum and allowing them to close out the game. 
After eliminating Moscow, the Hawks advanced to the district championship round, which will be a best-of-three series against the Sandpoint Bulldogs(8-13). The first game will be on Feb. 22 in Sandpoint, Idaho. 
Lakeland and Sandpoint each pulled off a single-digit road victory against each other in the regular season. 
"The game plan is to attack Rusty Lee because their whole offense runs through him. I think we are ready to compete," Nowell added. 
Size-wise, the Hawks match up better with Sandpoint than Moscow due to an advantage in the post. 
Leave a Comment
About the Contributor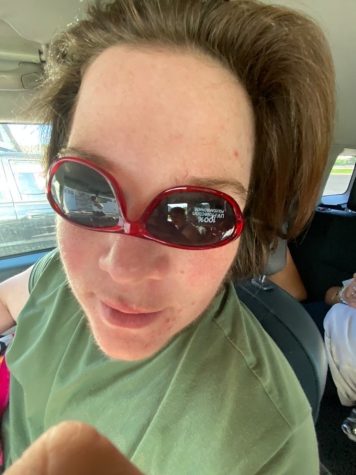 Liam Bradford, Editor-in-chief
Live. Laugh. Love. Authority