Rising to the Occasion
The Lakeland track team has two new managers for the 2023 season.
Lakeland High School sophomores Brook Caparco and Maddison Woods are arguably the best managing duo and can accomplish almost anything together.
Not each student part of the Lakeland track team is an athlete; Caparco and Woods bring a lot to the table as managers. It takes a great deal of commitment to be a manager, and it can be a difficult adjustment for some, not in the case of Caparco and Woods. They are incredibly excited about this new opportunity.
Sarah Nave is the new head coach, and she offered manager opportunities to Caparco and Woods.
Nave was really impressed with the two girls as freshmen and had excellent things to say about them as managers. 
"I had Brook and Maddy last year. They are good and energetic students. I knew they would be well organized too".
Woods and Caparco both came to Lakeland from another school district. Neither were part of a club or played a sport for Lakeland, but when they were given the opportunity to be a manager, they took it.
Woods said that she is super excited to be able to do something new with her best friend and coach, Nave.
"I was excited when I was asked because I knew that I would bring something that the track team did not have before. I can offer a lot, and I am glad coach Nave could notice that," said Woods.
On the flip side of things, Caparco was a little nervous.
"When I was given the opportunity, I took it. However, I was a little nervous because I do not want to let coach Nave or the team down. This is a big responsibility, and I want to do great at it. If all goes well, I am looking forward to being one of the managers for the rest of my high school career," Caparco said.
Caparco also said she decided to be a track manager because she doesn't participate in any other school clubs and thinks that it would be a fun, unique experience. She knows that this is a big commitment, but she knows that she can rise to the occasion. 
Caparco finished with, "I think I will do a great job at managing because I'm an organized queen."
Leave a Comment
About the Contributor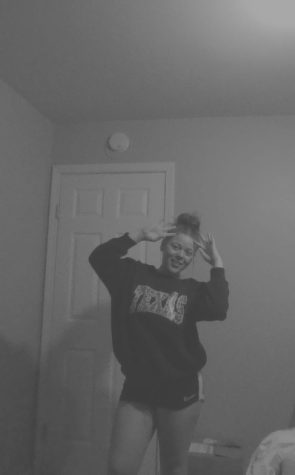 Johnnay Williams, News Writer


We have tomorrows for a reason