Keeping Score in Style
If Lakeland High School Baseball needed a sign, they got it.
The baseball team has recently built a new scoreboard for their field. 
This scoreboard is something that both coaches and players have wanted for quite some time. 
The head coach of the baseball team, Jason Bradbury, feels very fortunate for all the help he received for funding. 
"The money has come from mostly donors/ sponsors to our program," Bradbury said. "Machinery Northwest and Northwest Tire Worx donated and purchased all the money for the scoreboard.  Bayshore systems, CDA Paving, Kelly Brady, and our Booster Club have all donated money, time, and energy into making this project happen."
There is one parent specifically that has really helped this process be easier for the whole baseball team. 
Reggie Day has put in an extreme amount of work, time and money in order to help make this happen. 
Reggie Day has taken this project and done everything possible to make sure they could get it done. 
"Reggie has been awesome and has led the charge the whole way," Bradbury said. He is the one that found the sponsors to purchase the scoreboard and to get it hooked up." 
The baseball team has also worked very hard in order to get the scoreboard. 
They are many baseball players that also helped with the project in order to benefit their team. 
Players like Blaze Day dedicated some of their own free time to clean up the field. 
"I really like the new scoreboard, and I think it makes the field look a lot nicer overall," Blaze Day said. 
The other players are also very thankful for the scoreboard. 
Players have been hoping for this change for the past few years, so they are excited to see it actually happen. 
Some students believe that the new scoreboard represents LHS better and holds a higher standard.
"I feel like it is a great new addition to the high school," Roan Reilly said. "We were definitely in need of it, so I'm glad we could just make it happen." 
The previous scoreboard was placed on the third baseline, which was hard to see for players, coaches and whoever watching.
The new sign will be placed more toward center field, so it will be more visible to everyone.
The scoreboard was also due for an upgrade because it has been there for a long time. 
"The current scoreboard is very old," Bradbury said. "It's the same one we've had since our program started about 40-some years ago. It often has electrical issues, and some of the lights will not work no matter what we do. A new scoreboard has become necessary."
Leave a Comment
About the Contributor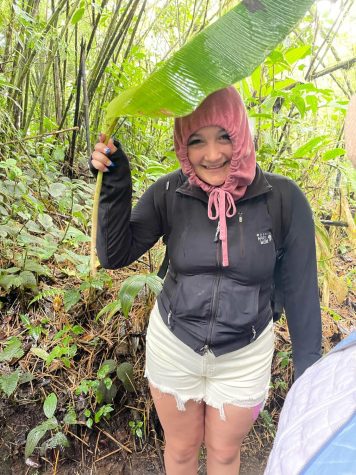 Samantha Fuller, News Editor
Goodest writer in the class...